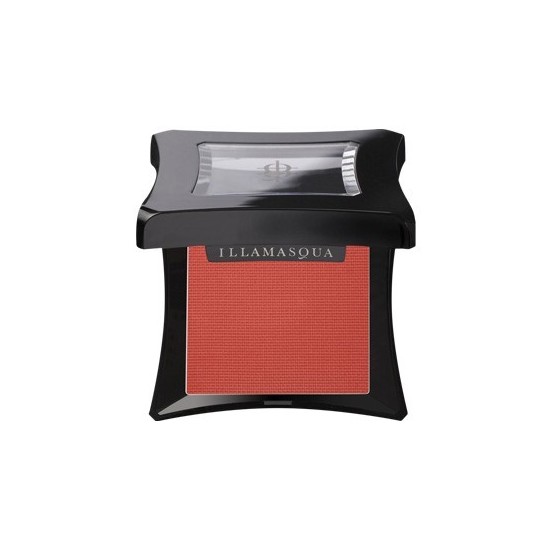 Rollover image to zoom
Reviews

Beautifully Pigmented
I bought this blush in "Excite" on a whim because I was on a hunt for a bright coral blush. I'm very glad I picked this product up!
In the swatch here, "Excite" looks like it would have shimmer but it does not. It's definitely a matte finish. The swatch also does not do the shade any justice! It's a beautiful bright coral/orange color. This would look fit any skintone, especially darker tones. It really packs on the color with ease, so be sure to have a very light hand when applying it.
The packing isn't that great. The shape is unique but it feels a little bit cheap for the price but for $24, it's worth the pigmentation.
I definitely want to check out more shades, nonetheless!

My fave blush ever!
Excite has to been my favourite powder blusher ever! It was the first orangey/peachy blush i had tried an was instantly in love :) ita a matt blush an goes perfecly with nearly every single makeup look i have done. Illamasqua blusher last foreverrr! Ive had my excite blush for around a year an have still not hit pan!! That how pigmented they are you only need the tinyest amount!

perfect corally orange blush
I got this blush because I was looking for all these types of orange blushers. I put it on and It looks great on my skin tone. Not too orange and not to coral. Definitely lasts all day with no signs of fading. I will definitely consider buying more blushes from Illamasqua.

More than your money's worth
Time and time again, Illamasqua impresses me with their luxe products. They certainly give you a great bang for your buck with their highly pigmented a-little-bit-goes-a-long-way products. I will say that you should be careful with this compact because mine has since crumbled into dust and can't really be transported around anymore. That's pet peeve #1 for me, but when I take the time to carefully open it up and apply, I end up with a long-lasting and just-enough-to-be-noticed punch of color that's unlike any other blush I've tried.
---