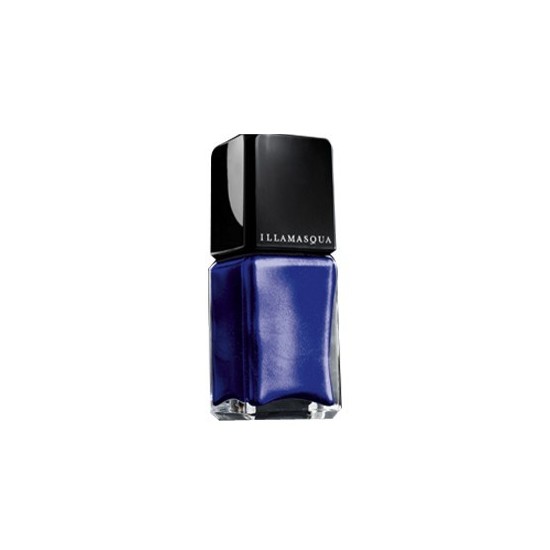 Rollover image to zoom
Reviews

Elizabeth T.
Jan 25, 2012
Gorgeous.
This was my first Illamasqua, and it has really hooked me on their polishes. Phallic is stunning on the nail: deep blue with subtle shimmery sparkles that seem to make it glow from the inside. Application is great, opaque in two coats, and almost opaque in one. It's not too thin or thick, and dries faster than some other high end polishes, which is great.

Cute names, fabulous staying power and application!
I bought this because the name was funny, and I'm also hooked on blue colours. It looks dark on nails, almost black, but if you look closely, it's a fine, shimmery blue. The first coat is streaky, opaque some places and almost not there in others, but don't fret. Go through all of your nails and repeat with a second coat and it covers everything up! I don't even need a third coat! Wears alright, the tips tend to have tiny chips in a few days if you don't use a top coat, but slap one on and the colour is more visible (more blue looking, less black) and it lasts for about a week!

MAJOR LASTING POWER
These nail polishes are fantastic. I have also heard they outdid OPI in some nail awards in 2011. I found that it lasts for days and days. The colours are great a little whacky at times but you will always find something. It's a shame they are just so pricey! AUD$38.00!!!!!!!
---