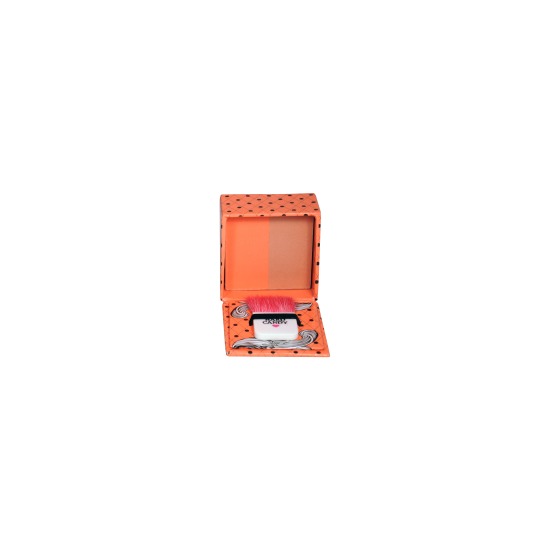 Rollover image to zoom
Reviews

My favorite blush that I've tried.
A little goes a long way with this blush because it is very pigmented. The color is absolutely amazing. You can contour with the darker side and use the blush separately or I like to swirl the colors together. I would recommend this blush to anyone. The only thing I don't love is the packaging or the brush it comes with but who really uses that thing anyways? All and all, its a GREAT product.

everyday usable and easily portable
I adore these! The seperated colors allow for great control while contouring. Orange is my second favorite colr and therefore my fave universal color. It works for every skintone to add healthy warmth and can be uses under any other of your fave blushes.

AMAZING
This is very pigmented and you don't need to apply a lot of product, so it lasts a long time. It is a gorgeous peachy, orange shade, and you can mix the blush and the bronzor to get a warm glow on your cheeks. It reminds me a lot of some of Benefit's products, even the packaging looks similar, but it is MUCH cheaper and is a great alternative to Benefit's blush/bronzing duos and quads.
---