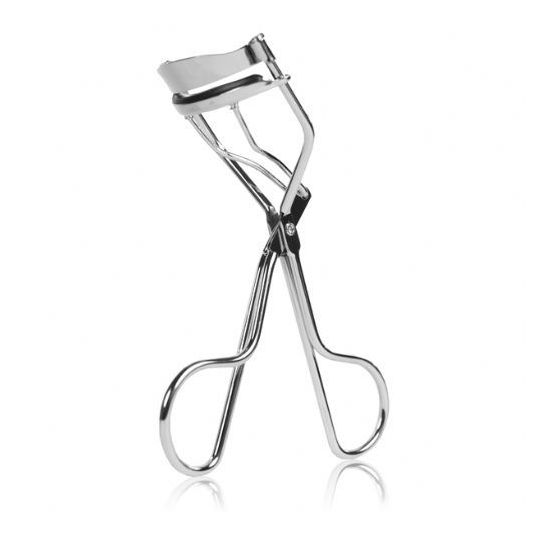 Rollover image to zoom
Reviews

Pretty good
Does the job and curls my lashes! Very cheap only $1 and it's as good as any other eyelash curler! I definitely suggest it! The only reason I am giving it 4 out of 5 is because it is not very high quality and cheaply made! But I mean what do you expect for $1 and I still recommend it!!

love it!
Upon receiving this eyelash curler. I immediately curled my lashes. I have droopy eyelashes they don't curl at all. This did the trick and curled it for me. Without applying mascara, they stayed curled with just a couple of pumps. It's very inexpensive and it does the trick! I would recommend!

I preferred the Essential Eyelash curler over the "improved" Mechanical Eyelash Curler
I loved the e.l.f. Essential Eyelash Curler. The handles were easy to grip. The spring gave enough resistance to keep from denting the eyelashes. The curler even opened wide enough to accommodate the biggest lashes. We're talking Ru Paul sized....double lashes! Sure it frequently broke. But I spent only a dollar. Moreover, I could easily pick it up at my local Target. Looking back, I think I loved it more than my Shu Uemura.
It wasn't a good sign to find it on sale at my local Big Lots. Less than a dollar? e.l.f.'s "improvements" include removing that glorious plastic black (then white) handle, taking out the spring, and sliming down the opening. So if you want to fiddle getting your lashes into a curler only to give them that lovely dent and ruining your look, then pick this bad boy up.
Can you tell I'm not a fan of this one? I wish they would bring back the Essential Eyelash Curler and simply double or triple the price.
musiccitybeauty.blogspot.com
---