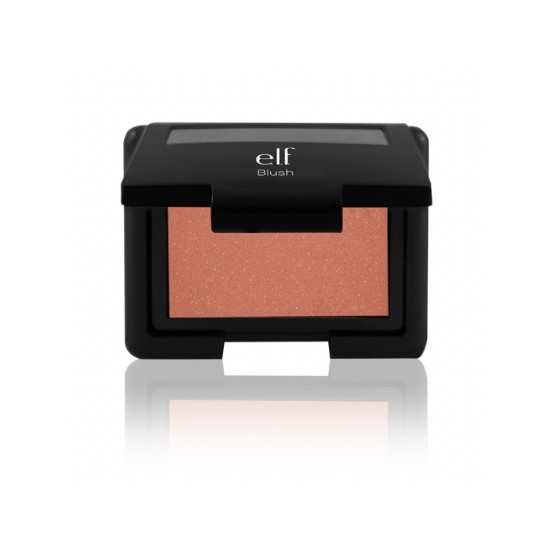 Rollover image to zoom
Reviews

I LOVE THESE, AND I'M PICKY!
I love these blushes! they are so so so blendable! I have: Candid Coral (which is a color with some small gold shimmer and orange undertones) Peachy Keen (which is my FAVORITE Blush EVER! It makes my cheeks look so peachy and bronzed! It is a peach color with coppery bronze undertones and shimmer!) Tickled Pink (pink with a little shimmer, I love this! great for spring!)
I really love these, and for $3, I want to get all the colors! They are just so worth it! I wouldn't recommend if you don't like blushes with sheen or shimmer

I love the E.L.F. Candid Coral Blush! Candid Coral is a perfect blush for me and my skin tone especially since I am not a fan of bold colored blushes; I prefer a wash of color. I love the golden undertones the blush has to it. The $3.00 price tag, and the fact it blends well definitely make me want to purchase this blush again.
Perfect Dupe for Nars!
I LOVE this blush! Very pigmented and the price point is amazing. I think that this blush is a great dupe for Nars Orgasm considering the price range. It adds just the right flush of pink with more brown/bronze tones with a slight shimmer. (Not quite as much shimmer as the Nars Orgasm)

Great for the price!
These were some of my first blushes and I love them! I wore them every single day until I got introduced to larger name brand cosmetics. If you're on a budget and need a good lasting blush, you can't go wrong with these! I've had mine for almost six months and I haven't even left a dent in it. Super afforadable, great quality, cruelty free, and wallet friendly! Check them out!

oooxxxooo o.
Aug 10, 2011
AMAZING
I love this blush! The color is perfect. and actually i think its good that they arent as pigmented , well at least the one I have, because It gives me such a natural blush look. I'm so excited to use other hues of this. I'm sure the other colors are fantastic! Candid Coral rocks. perfect for a light pink summer glow.

Sojourner W.
Aug 09, 2011
My New, Everyday Blush! :)
This blush is sooo pretty! :) I am normally a neutral/natural blush girl, but Candid Coral has changed that! I absolutely love this blush because it gives me a hint of color, without overdoing it. It's a bit shimmery, but that is really the only problem I have with it! Candid Coral has great pigmentation and is a must-have for back to school for me! I love it! :)
xoxo Sojo

Love, Love, Love this blush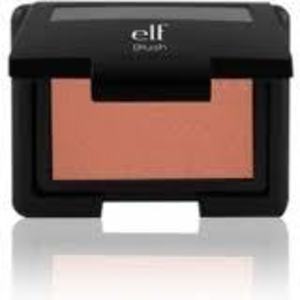 I was at one of my favorite stores Target and I was looking at the e.l.f. makeup section and I came across this blush and just from the color alone I knew that I wanted to try this. For the past few years I have been wearing the same blush from The ColorWorkshop and I thought that it was definitely time for a change!
I love the packaging of this blush it comes in a compact with a mirror and it has the name of the blush Candid Coral on the back of it. This blush feels very light weight and it goes on so nice and smooth and with this product you do not need a lot to get the color to show up on your cheeks. On my skin color it looks like a really nice light pink with a little bit of gold flecks I really like this blush and it gives my makeup a nice and fresh look.
The soft sheer texture blends into the skin for a silky finish. Designed to be worn alone or layered for more depth. Highlight your complexion with a subtle healthy glow. Today I am wearing this blush by itself but I will do a makeup look layering this blush with another and see how that turns. I recommend the brand e.l.f. because I have never bought a product that I did not like and this blush is a gorgeous color and I think Candid Coral is a perfect blush to wear doing the summer time.

I looove this blush!!! After seeing a video on NARS Orgasim dupes I had to get this! I found it in my local Target which was another plus. Also, the fact that it is only $3 makes it even better. I have been reaching for this blush almost every time I put my makeup on since purchasing. The color is so pretty. A nice pink color with gold undertones. It gives a nice glow and subtle shimmer to your cheeks. Perfect summer color. The blush is very easy to apply and goes on smoothly. Couldn't be happier with it!
---