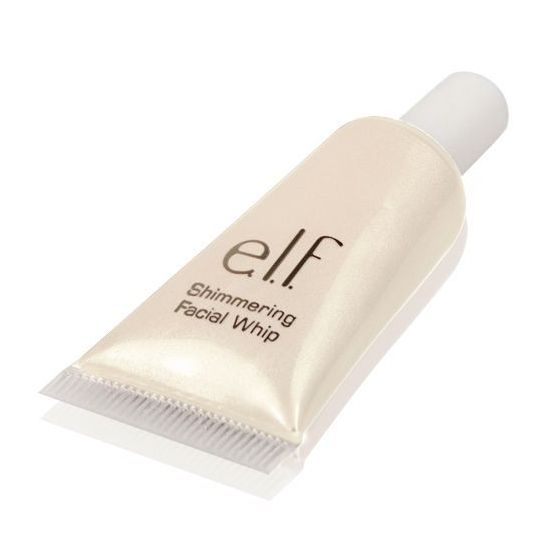 Rollover image to zoom
Reviews
Get what you pay for...
I was NOT a fan of these. The color would hav looked great on my super fair skin. But the few times I tried to use them, are didnt blend, and streaked my foundation like crazy! They werent whipped or creamy at all and seperated after a few days.

Love as a highlight!
I love this product as a highlight to my cheekbones! It gives this beautiful glow to my skin and it doesn't look cakey. I used to hate this product but once i started to use it right after my moisturizer(no foundation look) or on top of my foundation, and blended it in with a brush or tap it onto my skin, it truly was amazing. I love this product now and cannot figure out why i hated it in the beginning. I would say that i didn't shake the tube at all, and didn't really blend it into my skin. Another problem that i noticed in the beginning was that it kinda looked cakey because i put too much or i put too much powder on my face. With a more translucent powder on top, it didn't cake. Overall, I would recommend this product to people who want a cream highlighter.

makes me a happy kia
I have 3, spotlight, pink lemonade and persimmon i believe. Pink lemonade and persimmon are very similar at least to me. Spotlight which is a the white one is my fave. It adds a nice shimmer to the face. If you have the studio shimmer pallette though save your buck and use that, it's pretty much the same thing :)

one of elf's better products
This is one of Elf's better products. These shimmering facial whips are way better than the all over color sticks. Spotlight is a beautiful white shimmer shade and is great for highlighting the tops of the cheekbones, browbone, inner eye area and for general highlighting when contouring ( down the bridge of the nose, above the brow, forehead, cheekbones, tip of nose and chin, etc.) It is very shimmery, so a little does go a long way. This might not be the best for oily skins, so use sparingly, if you find it makes your skin look shinier. The shimmering facial whips, including Spotlight, would make good eyeshadow shades- but use a primer- they crease without one. My only issue is how watery they are. You must shake the tube ( I like the container) and squirt a little on the back of your hand, blend, then apply with your fingers and blend. That's easy enough but it being prone to separating is a little annoying. But for 1 buck that's quite alright. These whips have the same scent as the all over color sticks- slightly fake fruity, a little weird, but tolerable. I'm planning on mixing some into my TM or foundation for a little sexy glow. <3
---