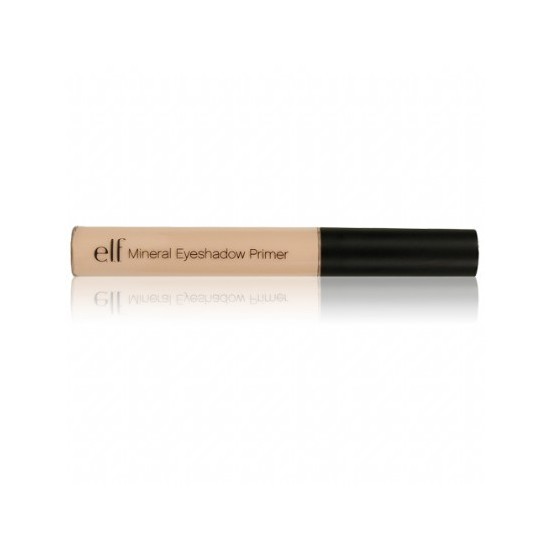 Rollover image to zoom
Reviews
Awesome!
In Australia primers are almost an unheard of substance, and only now they're starting to appear on our shelves. E.L.F. is a brand that needs to be imported - bought online and I will happily pay the shipping for this one. Oily skin - no problem. This easily gets me through an entire day at work without any creasing or fade. I recommend this little cheapy gem to everyone!

Great and Affordable!!
I have dry skin, so this product worked great for me, I bought 3 in the beginning and ended up using all 3 in a year!! :O I wouldn't recommend it to someone with oily skin, it tends to crease. This is the first and only eye shadow primer I ever tried and I bought mine for a dollar, it's time to buy more!!

I have oily lids and where I live doesn't help - tropical = hot & humid. This primer was the first I've tried and I totally enjoyed using it. It is sheer like mentioned, covers up a little imperfection like fine viens and helps my eyeshadow and liners stay put. So far, there's not been a single smudge nor crease after I've got this primer on. Definitely worth every penny :)

Not the best
as sOmeone with very oily lids, I stick to urban decay. I tried this out before buying UD, but I found it thinned out ad it was applied to my lid. My eyeshadow creased. I'm not impressed.

I used it once and threw it out!
The E.L.F. Eyelid Primer which cost a single dollar is better than this! I tired both of them out at the same time and this primer creased on me like nothing I have seen before! It might be because I have oily lids, but non the less this did not work for me. As soon as I saw that it creased I threw it out. Never again.
---