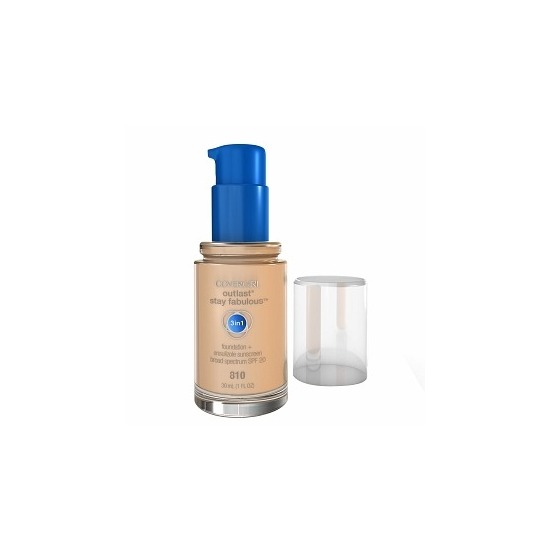 Rollover image to zoom
Reviews

WORST FOUNDATION
This foundation was absolutely horrible... I wanted to like this foundation so bad but I couldn't. This foundation broke me out so bad. The coverage was pretty good for a drugstore foundation and the lasting power was great. But it wasn't worth it because of all the breakouts I got.

Tried it it on for a couple minutes
Just briefly tried this so the review isn't even 100% but I just felt the need to address that for dryer skin types this may not be so good. Lately I have had such dry skin and I tried on this product at the drugstore in a shade that seemed to match rather decently. And it sunk right into all my fine lines and my very apparent acne scaring. For the brieft moment I tried it in, it seemed to have a powdery finish, rather matte not suitable for my skin type at the moment. So that was the only reason why i didn't purchase it which sucked cuz I had heard such good things :/

Great.....the first time you use it.
The first time you use this product, you will love it! The formula feels nice and seemingly looks nice. Let's start with the complaints, first off, it's actually VERY orange. It doesn't matter how perfect it looks at first, it turns orange throughout the day. Second, it clumps. I know what you're thinking. "A foundation clumps?" This one does! Especially in summer. It will clump up and get darker and some places and leave other places bare. This is NOT a operator error. It will leave your face orange and patchy! Save your ten bucks and buy a minimascara at sephora or get your brows done instead.

Good Formula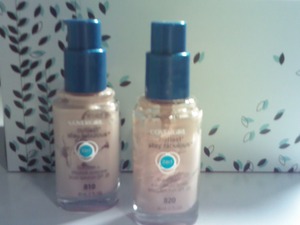 I have owned a total of three bottles of this foundation and have been pleased. I apply this foundation with a sponge or my fingers and it blends easily into a natural finish. The pump is very useful but the lid can get dirty fast. This foundation lasts nine hours on normal-combo skin and has a wide shade range. Over all, it is a good foundation and a feat to be proud of for covergirl.
ps-sorry about the low quality photo.

It oxidizes
I love the finish and how easy it is to apply. Down side it oxidized on me and my shade is a pink undertone. HUGE bummer because I love it but can't wear it:(

Just a little lesson for you beginners, CLASSIC IVORY IS NOT THE SAME AS IVORY. IF THERE IS NO IVORY LEFT AT ONE DRUGSTORE DO NOT GET CLASSIC IVORY. I use it as a contour shade, and it's great.

This isn't my favorite product . It made my face dry up . It didn't cover as well as other foundations do . It didn't make my face feel natural .If you have dry skin I don't recommend this . don't get me wrong I love the companies products :) But it's just this didn't work for me .
---