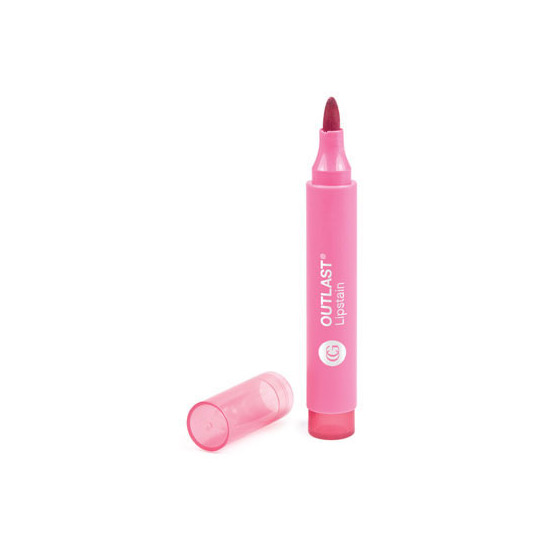 Rollover image to zoom
Reviews

Wasn't as good as I was expecting
I was really disappointed with this product. I used my lipstain once and then it dried up. I put the cap on right after I used it too. It also dried out my lips a lot which I was expecting but they became so dry they cracked and bled a little bit. I also wouldn't recommend this for people who may have some dry skin on their lips because this will emphasize how dry it is. This was a miss for me but if you have great lips that are never chapped or flaking then this will probably work great for you.

Christina L.
Dec 09, 2011
Great...if you want lip color for 1 hour...
It was the first stain I ever purchased. I was pretty interested in trying one and found these. The color pay off was great, at first. The smell was funky and it tasted disgusting. I wasn't too thrilled about that, but if it looks good, I can get past it. I couldn't believe when I looked in the mirror about 30 minutes into wearing it and it basically disappeared. Wasn't too thrilled. I wouldn't buy another one.

best ive tried over all so far
i have tried a few lip stains and this is the best for quality and price. ive tried stila and sephora and they both cluped and crased. this one isnt 100 a winner but it goes on smooth. lasts for a while,not forever. i do hate the crayon tip though

Having Pink Lips for Days
I only bought this yesterday but so far im in LOVE, this has lasted on lips all day that i am i little scared haha. I haven't had an issue with drying up and i hope i dont, but for now it a must have for every girl.
---