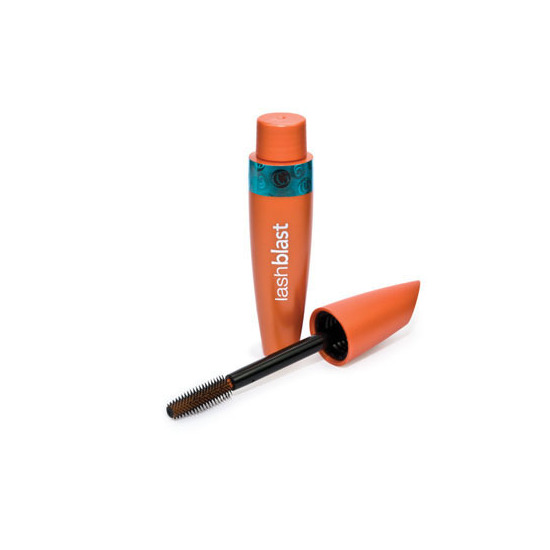 Rollover image to zoom
Reviews

Anastasia W.
Jan 05, 2011
Well..
I really loved this at first, but i noticed It likes to drain down to my lower lid and smudge. It made my eyelashes stand out at first, but throughout the day it slowly goes away. haha, I don't know if it is just me that notices that it does that, but for me it was alright.

Will always be a favorite!
I've been using this mascara for such a long time, and still find myself repurchasing. It's amazing! I love the way it makes my eyelashes look. I'll probably alway repurchase this bad boy!

Favorite Mascara Ever
I have small, thick eyelashes that lack curl. This mascara, with the help of my Revlon eyelash curler, absolutely transforms my eyelashes! It's buildable, doesn't clump because of its great rubber applicator wand (however it might get a little heavy after a 2nd coat), and lasts all day! It doesn't flake and isn't too drying. This is a wonderful wonderful mascara, probably suitable for all lash types.

Never fails me :]
The best, best, best. This mascara is one of my Holy Grails. I own this and a few other mascaras, but its perfect for my everyday routine. It's brush is my favorite. Other mascaras such as L'Oreals Voluminous Lashes make my lashes look clumpy, not this one. It makes them longer, fuller and holds the curl all day ! :D

Haven't found one better!
No matter what I try, this mascara always has me coming back. I've been using it for years and its my absolute favorite! It adds both volume and length in the perfect ratio for my eyelashes. However, I'd advise against using the waterproof formula, its very different, and I hardly like it at all. Getting the waterproof formula off is nearly impossible, and I even lost a few eyelashes x.x I'd rather deal with my mascara running when I go swimming or something.

Best Drug Store Mascara !
It lengthens your lashes and gives a fuller effect that you can easily notice! I absolutely love this mascara because it's cheap and it's always my to-go mascara. It does it's job very well because in 2 coats I'm done! It's something every girl should have!
---