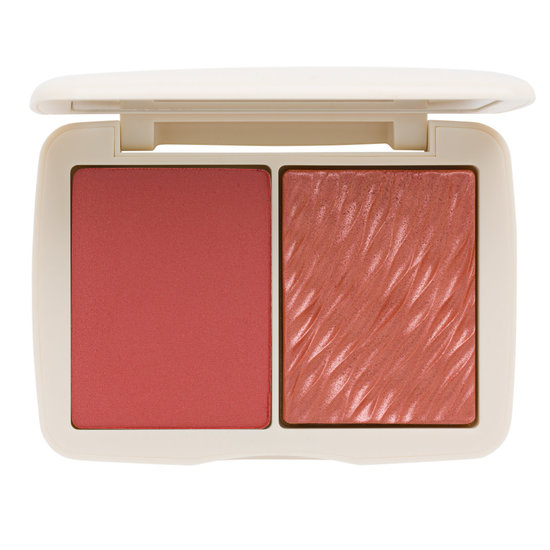 Rollover image to zoom
Reviews

Best blush formula ever!
This blush has become my all-time favorite! The formula of this is so perfect that I don't even know how to describe it. I've been collecting all sorts of makeup for several years and I can definitely say that this blush is by far THE MOST GORGEOUS one in my collection! It goes on so smoothly and blends seamlessly on the skin. I like to put both of the power and the highlighting sides at once as they work so well together. I do like this blush way more than some other high-end blushes like the Marc Jacobs air blush soft glow duo, the NARS blush, the SUQQU pure color blush, the KEVYN AUCOIN Neo-Blush, and the Dior Rouge Blush.

So Beautiful
I've had my eye on this for a while. I always have a hard time picking out blush shades online because I have deep skin and I worry it may not show up or be ashy. This duo was so beautiful. It gives my cheeks a nice natural flush of color and the shimmer gives me a wonderful glow. One of my favorites!

GORGEOUS
My goodness! I wasn't expecting this from Cover FX at all. This is a powder blush duo that's everything but powdery. When I swatched the powder shade I was so surprised, it is a creamy powder that blends like a dream! It is ultra-pigmented and honestly the powder blush of my dreams. As for the highlighting side, that is also quite lovely and pleasantly wonderful to work with. I came to rave about the powder side and something really important to note about the highlighting portion is that is has no chunky glitter whatsoever. It is so fine and soft. I have milia around my eyes and some on the cheekbones. The highlighting side didn't accentuate any texture. Now back to the powder side..... please proceed with caution because a very little goes a long way and I learned that the hard way.
Packaging: The packaging is quite luxe and not like the standard Cover FX packaging that they usually have. It is a matte off white shade and it's raised with a good amount of weight to it so it doesn't look or feel cheap. There's no clasp or closing type of mechanism and because it is nicely weighted, it's really not needed. I appreciate that they didn't include any closing mechanism because it makes it a lot more luxe in my opinions.
Can't wait to get a few more blush duos!
---