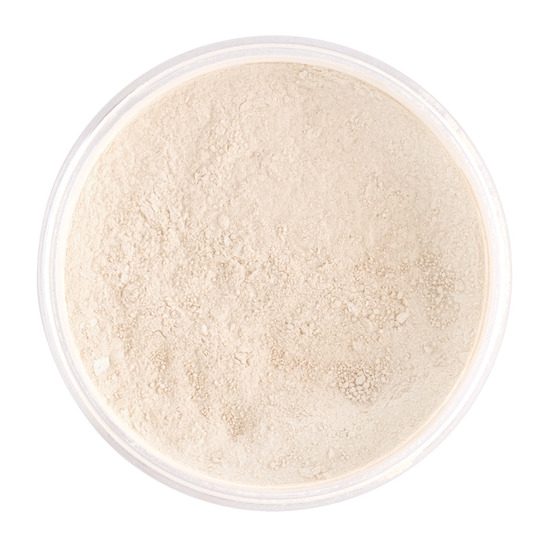 Rollover image to zoom
Reviews

Amazing product. I keep checking back to see if it's been restocked in light. So sad this looks to be discontinued. Why? It's the best setting powder ever. Illuminates just the right amount. It's so light and airy. Does not add any dry look at all. I finally had to buy something else after checking here for months only to find it always out of stock. If you are looking for a close second, I've discovered Too Faced ethereal setting powder to be a very close dupe. So I will keep using it while I wait...

New fave
I was wanting an illuminating setting powder that isn't full of talc, and am so happy I gave this one a try by ordering from Beautylish. It is hard to find - Sephora in Canada doesn't seem to sell it. I absolutely love this gorgeous, silky, fine powder. It never looks chalky and gives skin a very natural lit from within glow. You do not see any sparkles on the skin, which I was a bit worried about. Just perfect. I also love the regular Cover FX setting powder, which I now use more exclusively under my eyes.

Stunning on dry skin
The perfect powder for people with dry skin that want to look dewy while still setting your foundation! I don't know why, but if I don't set my foundation and concealer my makeup creases and never really sets on its own. I love the dewy skin look and this just looks so good, especially for baking. I mix it with the RMCA no color powder for an added whiter highlight when I'm feeling it. I wish they had a value size

Jacqueline D.
May 24, 2017
Beautiful on my combo skin
Whilst my skin can be very oily in the t-zone, most setting powders leave my skin looking cakey and dry - the illuminating setting powder leaves my skin with a beautiful, healthy glow! I love applying this sparingly with a damp sponge all over my face. I'll be trying more cover fx products for sure!

Pleasantly surprised
I was very pleasantly surprised when I first tried the Cover FX illuminating setting powder. I admit since I haven't heard much about it, I wasn't expecting much from it, but it ended up changing my entire look when using it to set my concealer. Now it is my go-to for setting and giving a natural looking highlight. It replaced my Laura Mercier setting powder, which says a lot.

Love this
I absolutely love this product! My skin is oily, especially in the T-zone, and I am currently using a liquid foundation. When I apply this setting powder, it absorbs the oil on my face, without making me look chalky or too pale. I only wish Cover FX made this powder in a compact form, or a travel size because it is too big to carry around in my bag and can get a little messy at times.

Catherine L.
Jun 09, 2014
Go To Powder
I absolutely love this product! If you have fair skin or want a bit of a glow to your face this product gets the job done without turning you into a disco ball. I have light combination acne-prone skin and I must applaud Cover FX for such an outstanding setting powder. I sweep a little bit of this product on my under eye area to set my concealer, with a small fluffy blending brush, and then after I have finished my make up I lightly dust the areas where I did not apply any bronzer, blush, or highlight. I never have to touch up, although If this was in a compact form I would carry it with me during the summer months. This product slightly brightens my under eye area and yet it does not make me look white. I am so pleased with this product, and I bought it for half price :)
---