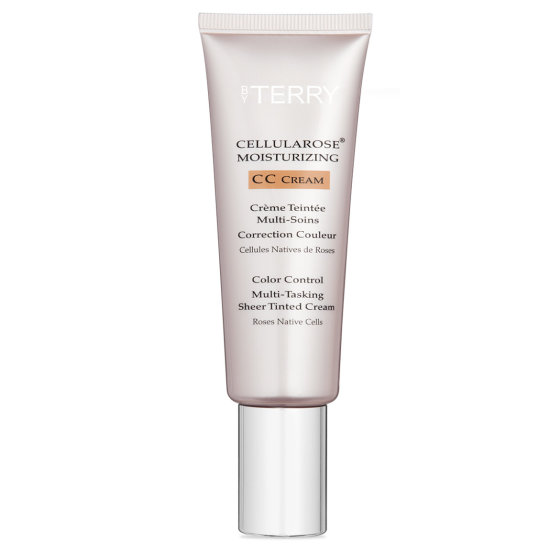 Rollover image to zoom
Reviews
Team
Rosalind D S.
Sep 14, 2015
If it last longer......
I love the gorgeous rose scent, the color, the weightless feeling. I don't need too much coverage, so this is good enough. It makes my skin look like it's wearing nothing but healthy and glowing. I just wish it can be a bit more long lasting.

Very comfortable to wear...
I love this CC cream...it doesn't feel like makeup on the skin yet it smooths it out and gives a healthy glow. I wear the BT Hydra Hyaluronic powder over this and it stays on from 8am to 9-10pm...even in the warmer weather. Yes it's sheer but that's why I like it. I don't want to feel makeup on my skin when it's hot outside...for days when I want or need extra coverage I have BT Densiliss. I think it's brilliant and performs exactly how it says it does.

Very very light coverage
I love By Terry products and have many of them! I particularly like the densiliss foundation. I bought this product as a lightweight summer CC cream to help even out my very uneven complexion. It is a lightweight cream that has a more runny texture. I purchased it in shade 1 and my skin tone is around an NC20 and this is a good match with the right yellow undertones. It helps to even out my tone, but does not do the job on its own. I need to use a concealer to help on my cheeks, nose, and chin. In my experience, I was not able to build up coverage with this product alone. I tried using fingers, beauty blender and a brush, and fingers/sponge worked better. It is beautifully moisturizing on my dry/sensitive/acne prone skin, and it did not clog my pores or break me out. It was not particularly long lasting however, and I found my redness coming through in areas I did not conceal well only a few short hours after initial application. Overall, compared to other high end CC creams, I felt this offered even less color correction, and there is no included SPF which I found quite disappointing for the price. One major advantage however is that it contains 1.41 oz, or 40ml. Overall, there are some pluses and minuses to this product, but I think it would be great for someone who has normal/dry skin that needs very minimal color correction and likes a brightening base. For me, this will not be a repurchase.
---