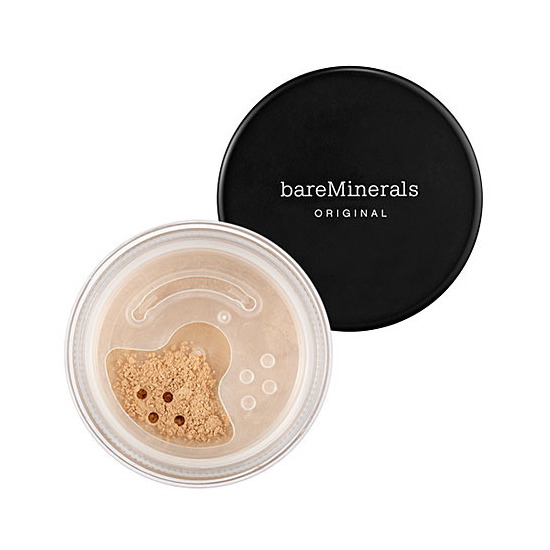 Rollover image to zoom
Reviews

AMAZING!!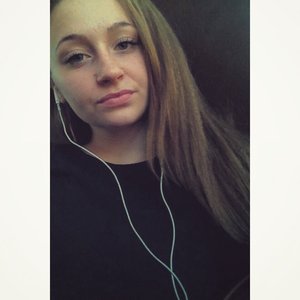 I have been using baremineral products for a little over a year. this foundation by far is my favorite. gives nice coverage and a flawless look! one con is the container it's in. sometimes it gets a little messy but maybe I'm doing something wrong. but either way I LOVE this foundation❤️❤️

I have been using this foundation since I was 15 (when I first started wearing makeup) I have had pretty severe acne since i was about 12 and still have it in my early 20's and this is the best product I have ever tried. It covers nearly all my flaws without clogging my pores and making my skin even worse like all the liquid foundation does. This is the only product that can give me such great coverage besides liquid. Even though it says you can sleep in it I don't but it's the only thing that doesn't make my skin breakout and still makes me feel confident I think it's worth the price though I can't usually afford it, when I can, I buy it and always will

Great Mineral Powder Foundation
This product does exactly what it's suppose to. It's very buildable and the finish is very nice. It's lightweight & natural. It doesn't break me out as most things do. It's great. While I love my Chanel Vitalumiere Aqua better, this will always be a product I love.

Best foundation I have ever used!
I had been using Clinique's Moisture Sheer Tint for the past 10 years as a foundation since I don't like anything heavy on my face. It has fairly light coverage so I would use concealer for the occasional pimple. I had been satisfied with my beauty routine for a while, but since I turned 30, I decided I needed to take better care of my skin. Not only am I beginning to develop fine lines around my eyes, I am struggling with adult acne around my jawline that requires even more makeup to cover.
I decided to try bareMinerals since it got rave reviews for offering great coverage while improving skin. There is no Sephora or similar store within driving distance that carries BE products, so I had to match my foundation online. It was more difficult than I thought it would be because I wasn't sure what my skin tone was (cool vs. warm, etc.). My face is fairly light and sensitive compared to the rest of my skin, and I usually have to keep SPF on during the summer or my face will burn terribly-and it never tans! My body, on the other hand, tends to burn but will tan pretty easily after gradual sun exposure. I wore the Sheer Tint in fair for a while, but it was a little too light, especially during the summer. I had to use tons of bronzer to match my face to my body. I switched to neutral, which was better during the summer, but in the winter tended to be a little too dark if I used too much.
On the BE site, there is a tool that helps you choose your skin tone. Honestly, it was no help to me. I didn't find that I looked like either the light or medium girls, so I figured I was somewhere in between. I was torn between choosing the fairly medium (light-medium with pink undertones) or medium beige (medium with neutral undertones). Since the fairly medium looked too pink, I decided to try the medium beige and hoped it wasn't too dark.
I am happy to say that my careful selection paid off. The medium beige matches my skin perfectly! Since it's the middle of winter, it is only slightly darker than my neck/chest, but it's not nearly as obvious as the Clinique. Plus, the warmth does give a little extra color, so I'm sure it will transition to summer just fine.
Overall, bareMinerals does exactly what it advertises. It offers buildable coverage with a soft finish. Even compared to a tinted moisturizer, it's very light. My skin looks luminous, and it doesn't settle into the fine lines around my eyes (all liquid foundations tend to do that on me). Plus I don't have an oily T-zone like I used to have with liquid foundations! No more blotting!
I like that the foundation acts as a concealer as well. I applied some to a few mild blemishes with the concealer brush, and it covered pretty well. I'm not sure if it would offer enough coverage for angry, red pimples, but hopefully I won't have very many of those in the future! I love this stuff!

No Longer Available D.
Dec 22, 2011
I love this stuff!
I got a sample of this product and fell in love with it instantly. I have combination skin and found this product to work amazingly well with it! I used this to set my foundation and I loved it for that. I used this with just a primer for the days I didn't need much and felt like the coverage was great! It evened out my skin tone perfectly and covered any imperfections/redness I had. I love that you only need a little bit of product to achieve such a flawless look! I have tried other mineral powders out there and this one worked best on me. I would recommend this to any of my friends looking for a great mineral foundation!

eh.
This was the first mineral foundation I ever tried. And honestly, it turned me onto powder foundations and mineral foundations, but I didn't realize how much I didn't like it until I used something else. The problem I had with this was that sometimes I felt like it was "suffocating" my skin. I would put it on and my T-zone would start sweating a bit. Weird, I know. Maybe I used too much at the time since it was my first try, but I used it for about a year and it always seemed sort of off. BUT, I did like the coverage and it was really easy to use. I think it's a solid mineral foundation, but I actually like Clinique's better even though the coverage isn't quite as good.

Best Money I've Ever Spent
I don't like to wear a lot of makeup because my skin gets so oily by the end of the day and I feel like it's caked on. My cheeks are always red and there's a few sun freckles that show through. I've tried different types of makeup but they always faded throughout the day. This one actually stays on my skin, keeps the coverage, and still feels like I'm bare-faced all day. I got a holiday kit that had the foundation, mineral veil and the sun warmer with three brushes and a face lotion for $61. Best money ever spent on makeup.

Beautiful Finish with Amazing Coverage
Where to begin...this foundation is amazing. I have been using the Bare Minerals SPF 15 Original foundation for about a year and a half now and I am in love. My skin have never looked so great. At first I was hesitant to try it because I was so used to a liquid foundation and the coverage that it gives. I love a full coverage!! But I gave it a shot and now I wont use anything else. These are more reasons why I think its great..
1. Its good for your skin!! All it is is pure crushes minerals. Cant get more natural than that. There are no chemicals, binders, waxes or anything that would be harmful to your skin. After a month I noticed my skin looked smoother, brighter, and more clear.
2. There is sunscreen in it. SPF 15!
3. I love coverage! You can go from a really light coverage to a full coverage just based on how much product you use and the brush. Its up to you!
4. It doesnt feel like your wearing anything on your face
5. The finish of the original foundation gives your skin a perfect youthful glow. (great for dry skin) This is will make your skin look more hydrated and more luminous. Gives a dewy glow...not glitter.
6. Great for all skin types. This is great if you have sensitive skin. A lot of dermatologists send their clients to try this foundation because it is so natural and good for your skin.
7. Doesnt even look like your wearing foundation. It blends so beautifully with your natural skin tone to even your skin tone out, give you the coverage that you want, and give you a pretty glow. Looks like your natural skin but better!
---