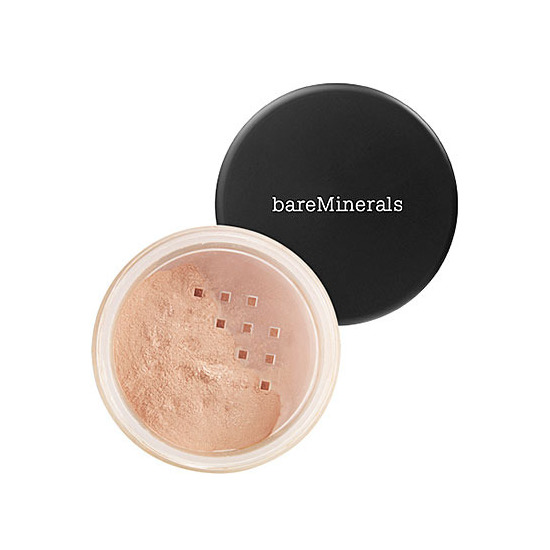 Rollover image to zoom
Reviews

Excellent product!
I love love love love love this! I was always searching for good coverage without heaviness of a thick foundation, so I used this as my powder foundation now over Kat Von D's Tattoo Concealer. Once I run out, I just have to have more. The only thing is, it runs out too quickly :(
Super handy that it contains sun protection too - just one less thing to think about. Love this.

Maybe it's just me
I wanted a concealer from Bare Essentials and my main concern was my under eye circles. Now I got this product at a Bare Essentials store in Las Vegas. The person helping me actually put this product on me, but at that time I was already wearing Laura Mercier concealer under my eyes. I liked the way that it looked in the store. When I got this home with me I really didn't like this product. It would make my under eyes look dry, and it didn't really conceal my under circles. I thought that this colour would be good for me cause it was lighter and slightly pink which usually is a good shade to cover up with. This product left me really disappointed because it was slightly expensive and now I have a lot of product sitting around. I did apply this with the cleanser brush that the kits came with, so that might not be the right brush to apply the product with. This product is a bit nicer for blemish concealing, but it is a bit too light for me in that way. If I use it to conceal my face I would need to apply foundation over it just to get the right colour. I find that that would just be wasting product. Currently this product sits at the back of my storage unused. If you are looking for a concealer, I would recommend not to get this one, Stick with the foundations from Bare Essentials those are awesome!
---