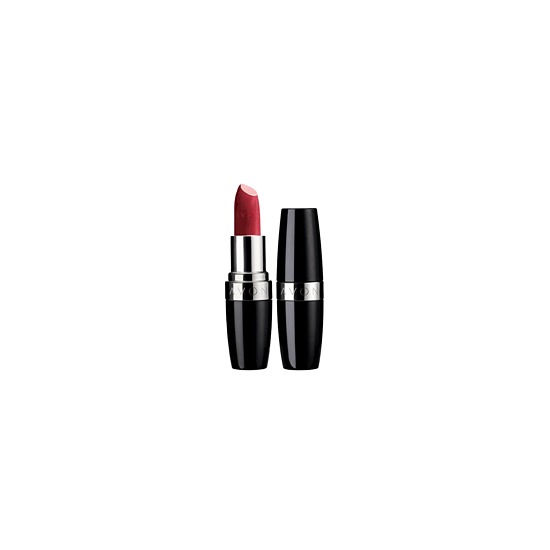 Rollover image to zoom
Reviews

High-End Quality, Drugstore Price Tag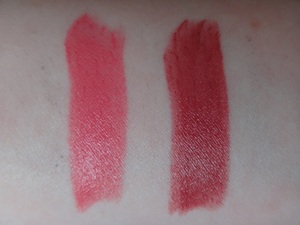 I have both Wineberry and Wink, and these lipsticks have quickly jumped to the top of my favorites chart! The packaging is sleek, complete with engraved "Avon" lettering on the lipstick a la Chanel.
Both shades were intensely pigmented, and creamy, requiring just the lightest hand to deposit premium color on the lips. Since they're so pigmented, they wear for several hours (4-6 depending on how much I'm drinking or if I've eaten). They're moisturizing, don't settle into the lines in my lips, and both shades provide a subtle sheen for a semi-glossy finish (both shades are satin finishes).
Of the two shades, "Wink" is my favorite, and reminds me a lot of MAC's LE "Ever Hip" that released in the Fashionflower Collection. It's very much a Spring/Summer shade - flirty, feminine, and easily wearable for any skin tone.
"Wineberry" is nice, too, though it's a blue-based burgundy, so it doesn't entirely suit my fair ivory skin tone. It's not unwearable, but it's not a shade I typically reach for. I think darker skin tones than I will enjoy this shade more, and will appreciate it's daytime to nighttime look.
At just $7 per lipstick regularly-priced, they're quite the steal - the quality is superb! Even better, when they're on sale, you can snag them for about $3.99! (At the time of this review they're $3.99 and there's a free shipping promo going on!) There are over 30 shades in a variety of finishes (matte, satin, metallic, etc.), so you're sure to find something that suits you!
---