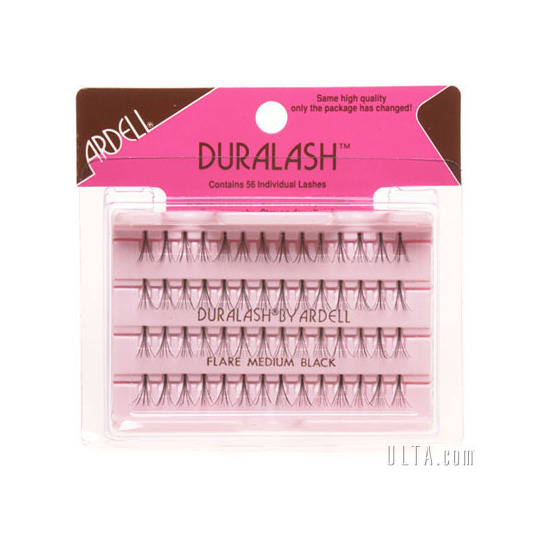 Rollover image to zoom
Reviews

These lashes are amazing. They add fullness and length with a natural and realistic look. Works well with a toned down look, as well as to amp up a high fashion look. You can combine short medium and long on one eye. These are affordable and easy to use...however I wouldn't use the glue that is included with these lashes as it is ineffective and burns the eyes. I would pair these lashes with DUO glue.

You decide how many to use...awesome!
I love the fact that the individual pieces can be place where you want and it's not as hard as applying the full ones. These are perfect for a beginner and for a seasoned make-up artist who pays attention to every little detail you know who you are... perfectionist ...it's a must in your beauty bag. And I must say for a more natural and demure look you gotta try them.

I love these !!! I used them on myself often and every bride that comes in i always use these ardell lashes. My brides love these because they look so natural no one will be able to tell you have on false lashes, they will just think wow your lashes look amazing!\
they are a little hard to apply at first but you get the hang of it !
---