Beauty Product Reviews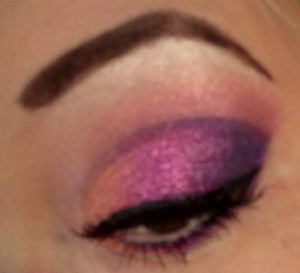 I love them all, they are great for dual purposes!
I bought every single color to try, and are great alone or to mix and make a totally different color. My favorite is fierce and tangy because i wear a lot of peaches(which tend to have only slight pigmentation) and it really makes the color more bold. I purchased them thinking that they would have multiple uses(like most products i like to use them for different purposes). I not only wanted a cream eyeshadow but thought they would make a great e/s base and liner. They work great as a base and really do make the colors pop but as far as a liner they crumble and don't have the same glide on components as a gel liner so they failed in that department. Overall they are a very pigmented cream eyeshadow(most drugstore cream e/s are more sheer) and look good alone or under any shadow to make it look more bold. They have great longevity and blend ability, are easy to work with and they don't dry too fast.