Beauty Product Reviews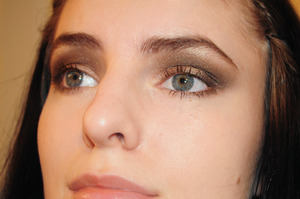 Nice palette...
Pros: 1) High quality eyeshadows 2) Decent brush 3) pretty lipgloss that has a good staying power 4) good big mirror 5) sturdy case
Cons: 1) not enough matte eyeshadow 2) some fall-out
Overall it's a nice palette. You can create a number of looks using it. not very suitable for daytime, but it's no big deal. Anyway it's a matter of taste.
Here's the look that I created with it. (I also have a tutorial on it)