Beauty Product Reviews

May 14, 2020
This sponge is super soft. When wet it almost feels dry which is the most incredible thing. The fuzzy feeling is really nice on the skin. This sponge is one that gives you major full coverage and gives you the most out of your products. I needed to use less products on my face all together which is amazing for saving product and getting a beautiful finish. My skin looked airbrushed and smooth. I love this!

May 14, 2020
Amazing formula
I am so glad I got the shade Sepia. I love a good brown toned lipliner as I find them to be very versatile with most shades of lipstick or glosses. This shade in particular is a cool toned brown liner that has the very slightest mauve undertone that really isn't very noticeable. The formula is perfect, not to creamy or dry. It glides on and lasts. I found I got 6 hour wear with this liner. Definitely a new favorite in my collection.

May 14, 2020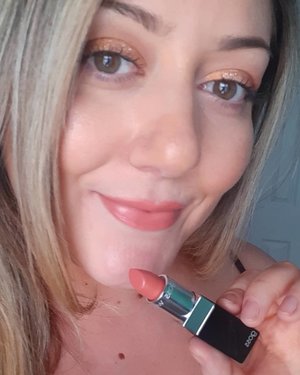 Absolutely Gorgeous
I am super happy that I got my hands on the shade Magnolia. It's a beautiful bright warm toned pink/peachy shade that really stands out on my skin tone. I am light/medium with yellow warm undertones. This definitely is a transformative shade that I can see pulling differently on many skin tones. The formula is very smooth, creamy and hydrating. It's a thin consistency that feels almost like a balm on the lips. It doesn't settle in my lip lines or give that weird demarcation between your inner part of your lips either. It stays hydrating the whole time wearing it. Lasts about 4-5 hours on the lips and fades beautifully. Definitely a perfect everyday lipstick that you can be confident in and not worry about.