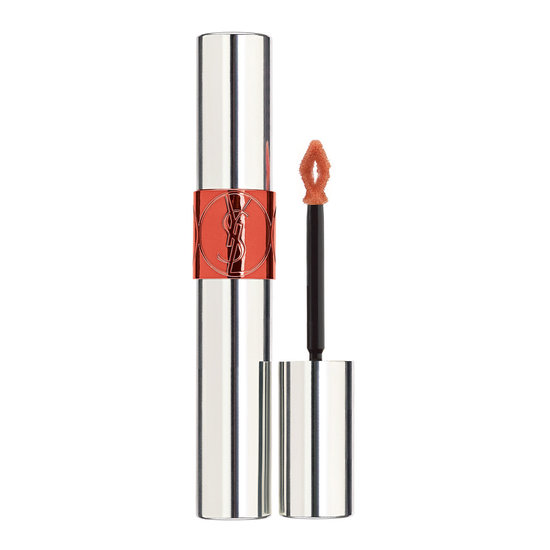 Rollover image to zoom
Reviews

My everyday school colour!
I went to Farmers (It's about the only department store chain in New Zealand) looking for the YSL glossy stain, hoping for a stain that would last all day at school. Something that was a nice coral/pink colour since my school is very strict on makeup. The lady at the counter instead recommended I try this, since it was the same price/slightly cheaper, and was more conditioning than the other stain. I am so glad she recommended this instead! Now I don't often apply lip balm (naughty I know) because I found the lip balms I do have seem to dry out my lips even more. But since I use this Monday-Friday when I'm at school, I feel as though I don't need to constantly apply lip balm as my lips feel soft and moisturised. The oils soak into my lips while I'm at school, and usually by the end of my first class (about an hour and a half since I applied the stain) all the oils have absorbed and my lips are just left with a nice pink stain, which is still visible over my natural lip colour. The colour is at its strongest within a couple of hours of applying, while the oils are still absorbing into the lips, and once the oils are fully absorbed, and only the stain is left behind, the colour is a lot more subtle. The tint, I find, seems to last all day at school (7 hours) and is still visible when I take the rest of my makeup off at home, which I think is pretty good for such an oily product. I do eat and drink during school, so the staying power may increase without eating and drinking. If you were to eat/drink in the first hour or two after applying, the oils will be removed, but the stain should remain behind. I don't find that the colour migrates, or ends up tinting the area around my lips; I don't really want to walk around with a pink ring surrounding my lips ;-) Though you do need to be careful when applying this product as it will tint anywhere you do apply it, so try and make sure you don't draw outside your lips, unless that is the effect you desire. I don't apply any primer, lip balm, or lip liner before this product as personally, I don't find it is necessary. This will all depend upon personal choice. Although the staying power may be increased if a primer and/or lip liner is used. I believe that if you do use a lip balm prior to application, it would be best to apply 10-15 minutes before, and just prior to application wipe/blot off the excess as the lip balm may affect the staining properties of this product. I personally don't believe that lip balm is necessary since the oils in the product itself are very moisturising, but if your lips are extremely dry it may be a good idea. Since this product is so moisturising it is great for dry lips as it won't emphasise the dry patches. If you are looking for a really bright, in-your-face stain this product is probably not for you. I find the stain is quite subdued, but still noticeable. The stain itself is a matte, natural lip, colour which is great for a work/school appropriate colour. Although, the other colours in this collection may leave a brighter stain, so I would compare this instore, or through swatches online to see which would suit your needs best, for me, this was #6, Peach Me Love. If you are looking for a long lasting bright/neon lip color, this is probably not for you as the stain is subtler than it looks when first applied; if you want a lip product that is going to remain matte or glossy all day this is not for you as it goes from oily/glossy to matte as the oils are absorbed and the stain is left behind. But if your looking for a long lasting, moisturising, more subtle/formal lip colour this is perfect for you. There is no need to reapply throughout the day as the stain lasts a good 7-8 hours, unless you need it to last all day and into the night as well.
So in summary, the YSL Volupte Tint-In-Oil is an extremely moisturising product, with a long lasting stain (around 7-8 hours for me), even when eating and drinking. As the oils absorb after application the colour will begin to fade into a more subtle version, but still remains noticeable, and I'm sure with some of the other colours in this collection the stain may be almost as bright as it is after application. I don't find lip balm/primer/lip liner necessary, but be careful if applying lip balm prior to application as it may affect the staining properties. This is a great product, but if money is a problem, I'm sure there are just as good products in the drugstore, for much less. Although, the fact that the stain is suspended in oils is something that seems to set it apart from other, cheaper, stains.
---