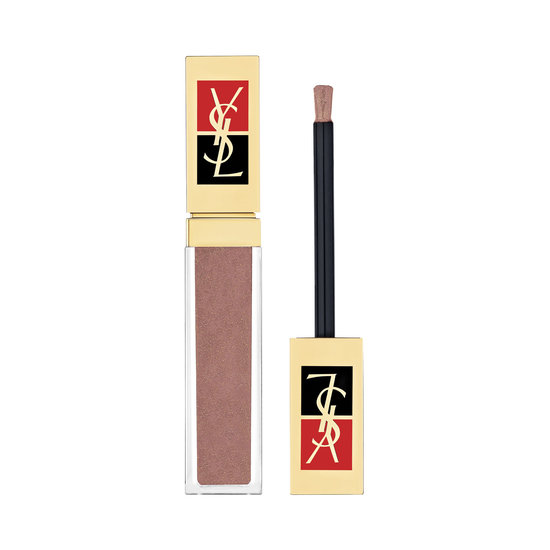 Rollover image to zoom
Reviews

Nancy-Lee C.
Jan 10, 2011
YUMMY!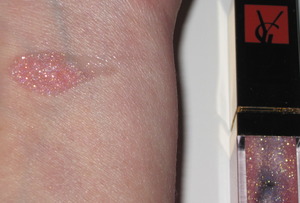 Described as light strawberry pink, the gold shimmer in the gloss allows you to play up a peach side too. This gloss is a medium consistency, which the pro applicator delivers smoothly. It is long lasting and does not feather. This is a great shade alone or punched up with liner. At $30 they're not cheap but this little luxury is worth the price.

Pros: The color of the No. 17 is nothing short of spatular. The color looks amazing on and when it starts to wear off it leaves a slight tinted red lip with the gold sparkle residue. The product feels light on and it is not at all sticky like other glosses. I find that it will not bleed or feather on you witch is a great. The price is a bit much, but it gives you that little something extra.
Cons: If you are looking for a long lasting gloss this isn't for you. It will last about 2 to 3 hours at best if you don't eat or drink anything for the duration of wearing it. When it's about time to reapply I do suggest to wipe of the remaining glitter before you do, or it will feel like sand on your lips.

Elizabeth makeup M.
Jul 26, 2012
This gloss, No. 4, a long time since I have it and still in perfect condition. For personal use I'm not very fond of glosses, but to work and photography are a lot of play. However this gloss I liked using very often. It is a gloss in pink, with golden sparkles. It is beautiful, color is very desirable to carry, as it gives a very cool touch to makeup, whether it's soft as more extreme. They are very moisturizing, nourishing and nothing sticky. But what I like most is durability. As you know, a gloss is not very high in duration, but applied over a first lip, or a base made ​​with profiler, hold very well. The best thing is that always leaves a touch of color and flash, but no longer has the gloss effect, is still color on the lips.
In person, the color is pink, the more intense the color. Another aspect I like is the applicator. If it is to work not matter because you apply with a brush personnel. But if used for personal use, the sponges that are most glosses are not very comfortable or accurate. This gloss has a brush, small, smooth and precise.
---