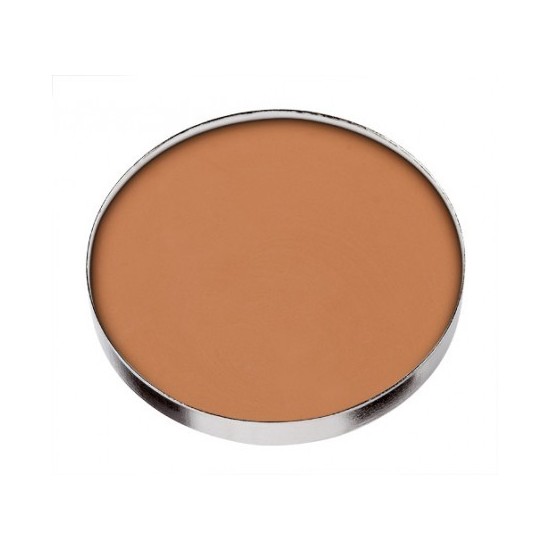 Rollover image to zoom
Reviews

Pretty Good!
I got this product in an I psy Glambag a while back and I had over rarely worn concealer before. The only product before was Covergirl's color correcting stick, in terms of concealer.
My skin problems are dark circles, redness around the sides of my nose and nostrils, acne scars (discoloration only), and occasionally large pores.
Packaging: The refill is in a metal pan, about dime-sized. It's functional until you hit pan on the bottom, then you have to scrape the edges with a stiff brush.
Concealing: Before applying, I use Smashbox's photofinish foundation primer. I found I had to use this product BEFORE my liquid foundation. It conceals my dark circles and purple acne scars very well. However, this formula is not useful for red discoloration, like many high-end concealers. It worked moderately well for redness.
Texture: I could apply it easily with a clean fingertip until I hit pan in the middle. It softens wonderfully at body temp. If you have normal to dry skin, use a primer or moisturizer first because it can be kind of chalky otherwise when you begin to blend it.
Longevity: It keeps in room temp open air for a few months without drying out in the pan. It lasts all day (~10-12 hrs). It took me a few months to get through the pan, even while using everyday because it spreads very well.
Overall: It's a good bang for your buck. I recommend a primer or moisturizer before applying as it can be chalky, and it covers purple-blue discoloration very well.
---