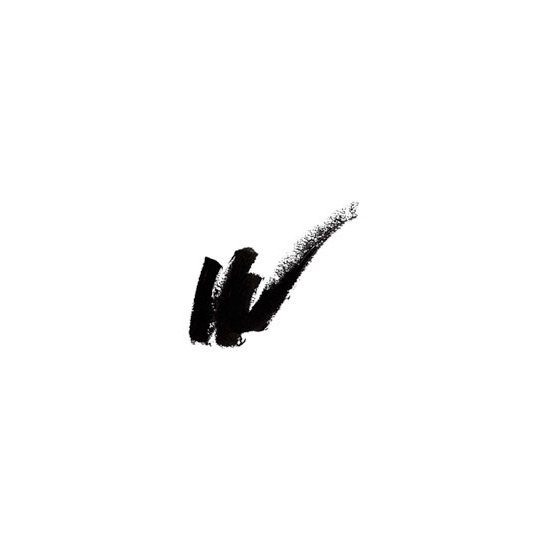 Rollover image to zoom
Reviews

Best Drugstore Eyeliner EVER!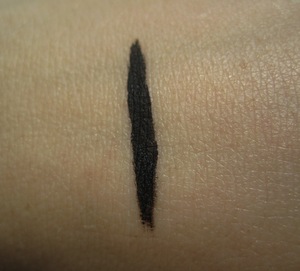 This stuff is AMAZING! First of all it is extremely pigmented and creamy, it glides onto your eyelids with ease and dries fast. It is waterproof, smudge proof and long lasting. Nothing lasts on my waterline except this! It comes with a small angled brush which works well too. And it's only $3.99, can't beat that price for this great product!

This has to be the best eyeliner ever. The price is amazing too. I would expect to pay more for this product. where do I begin lol. It's waterproof, smudge proof ( you can rub your eyes over and over again ... it's not coming off) and it's long lasting.. I seriously refuse to buy any other cream eyeliner. This is my "holy grail" for cream eyeliners. I think I love it even more because they price was so affordable. the only problem is brush it comes with is too thick for me. I like very thin eyeliner. :)

Great staying power!
So ... I'm a die hard Mac Fluidline user. I had forgotten mine in my kit so I ran to Target (on the way) and the girl stocking the shelves was raving about this Wet N Wild Creme Liner. I thought what the heck it's a few bucks. If it fails I could make it work w/shadow. It doesn't need to last forever it was only an hour shoot. So .... it works great! Very creamy and lasts quite a while. I had some on my fingers from cleaning my brushes and had to really work to get it off. It was then when I really saw the potential. Went to Target a few days later and picked up the dark plum one. This works best for me in two thin layers. Worked pretty good for me in the waterline too. If you are tight-lining you are going to get a little in your waterline. I compared on the back of my hand with Mac Fluidline ... WNW won on the lasting power. 4 hours and both looked fresh. 6 hours mac faded a bit. 8-9 hours both faded but WNW left a dark stain. At this point i was rubbing the top of my hand to see which one would budge. Mac wins with their color selection and stay power on my waterline. My waterline is pretty picky. I'd say this is diffidently worth a try. Good Luck :)

This is my favorite eyeliner of all time. It is so cheap and you get so much for your money. It is very long lasting, even on your waterline. It blends and applies very easily. It is super pigmented and creamy. It has two flaws but I ignore them for the amazing product. Those two flaws are that it clumps my brush to the extreme if I don't wash it after every single use. The last is that it dried up before I could finish the product. I had about half left when it dried up :(

Favorite cream eyeliner ever
I just love this eyeliner. So creamy and dries quickly. Does not smudge at all and lasts all day. A must have to all :) the only negative part is that the eyeliner dries quickly in the container -_- but it's so affordable you can easily buy another

MUST BUY
I wore this when I was younger but completely forgot about this product. Amazing!!! Creamy and dark! Easily to put on but I recommend using your own eyeliner brush because the one that it brings is kinda sucky. This is even better than any other gel eyeliner, better than the maybelline one and make up forever :3 everyone please get this do not be fooled by the brand name.

black as night!!!
I got this just to try out a creme eyeliner and I live it!!! Its super black and creamy, dries quickly and doesn't smdge. The only things I don't like is the brush it brings, which is not the best for drawing thin lines, and the fact that it can be a bit difficult to remove. But other than that I really love it.

HakaGlamz M.
Jul 24, 2013
Best creme eyeliner! personal preference lol I love this stuff, I too brought it from fb recommendation's ahh I'm so glad I did, it doesn't smunge on me, streak, and i've got very oily lids, however I do use a face primer, nothing too exspensive & it stays all day, through to when I get home from work. Love love
---