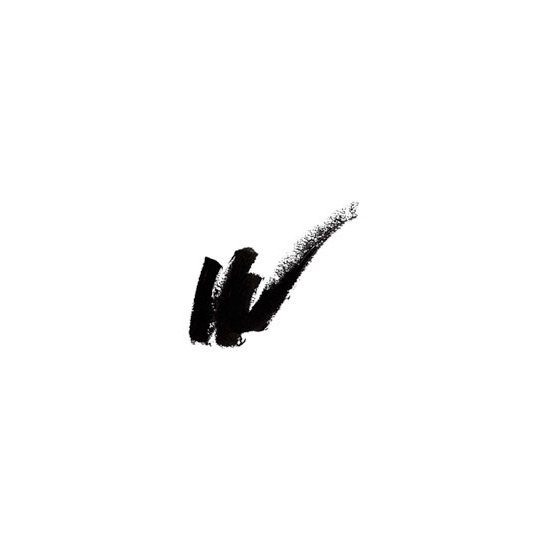 Rollover image to zoom
Reviews

Favorite cream eyeliner ever
I just love this eyeliner. So creamy and dries quickly. Does not smudge at all and lasts all day. A must have to all :) the only negative part is that the eyeliner dries quickly in the container -_- but it's so affordable you can easily buy another

Awesome
Amazing quality for the price! Great color payoff, and stays put almost too well. One of the best drugstore brand eye liners I have ever used - if not the best. I use a Mehron Stageline brush to apply this liner because the angle brush that it comes with isn't too great. I do wish this product came in more colors.

MUST BUY
I wore this when I was younger but completely forgot about this product. Amazing!!! Creamy and dark! Easily to put on but I recommend using your own eyeliner brush because the one that it brings is kinda sucky. This is even better than any other gel eyeliner, better than the maybelline one and make up forever :3 everyone please get this do not be fooled by the brand name.

This has been my one and only gel eyeliner. The eyeliner is so creamy and so dark. Its smudgeproof and fadeproof. Although it may seem cheap its worth it compared to mac and elf cream liner. It contains more product than mac and elf and its way darker. This will always be my fav and go to gel eyeliner.

black as night!!!
I got this just to try out a creme eyeliner and I live it!!! Its super black and creamy, dries quickly and doesn't smdge. The only things I don't like is the brush it brings, which is not the best for drawing thin lines, and the fact that it can be a bit difficult to remove. But other than that I really love it.

HakaGlamz M.
Jul 24, 2013
Best creme eyeliner! personal preference lol I love this stuff, I too brought it from fb recommendation's ahh I'm so glad I did, it doesn't smunge on me, streak, and i've got very oily lids, however I do use a face primer, nothing too exspensive & it stays all day, through to when I get home from work. Love love

NO NO
I only tried this out because of BEATFACEHONEY on youtube raves about it all of the time. This does not have any staying power even when I set it with a black eyeshadow. and I hate products that you have to put a lot of effort into using. This did glide on smoothly. It was easy to use. The brush also wasn't even bad, it was small and cute and was handy to use with this product. I think this product is worth how much they sell it for thought. I bought this for less than 3$ and was expecting to fall in love with it but just didn't. It smears and it smudges any time I wear it and it just leaves me lookin' a hot mess...

Great
I really love this eyeliner minus the packaging. It's very pigmented and glides on very easily. I love that it dries matte. I prefer this over the Mac Blacktrack Fluidline. This eyeliner also lasts a really long time on my eyes. I wish they would change the packaging because it does dry out very fast. I will def keep repurchasing this product.
---