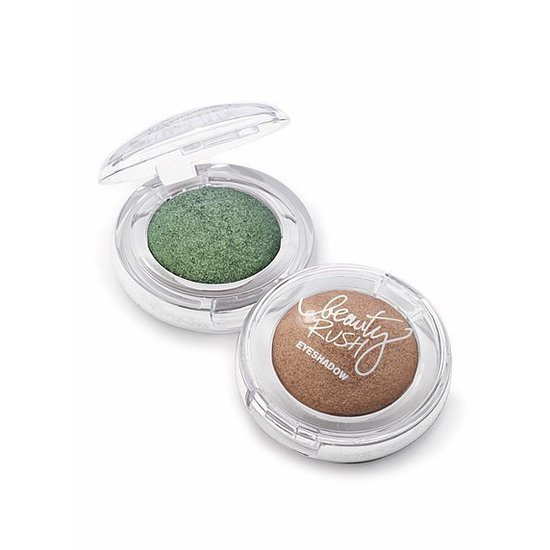 Rollover image to zoom
Reviews

I LOVE VS's eye shadows, specially this ones, i like them all but my fav is the golden one because it is super sparkly and it gives you a warm natural glow... they are awesome! You can also find VS shadows that look the same but comes with 2 colors, half and half, personally i prefer the ones with just one color... they r deffinitely a must have! i have a lot of them but for me it is an essentian to have the white one and the golden one.

I love to wear these eye shadows wet!!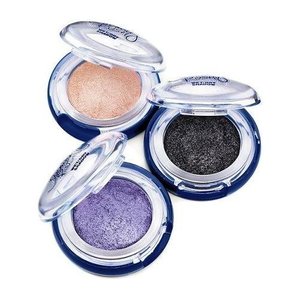 I shop at Victoria's Secret some times (not that often) and the first time that I ever heard of these eye shadows was when my twin sister purchased me five of them for our 23rd birthday and since that day I have loved them. These eye shadows come in a variety of colors and they even have duo eye shadows. The eye shadows that I personally own: • Glamerald • Gold Rush • Plum Crazy • Sparklewash • Flower Girl All of these eye shadows have a rich kick of color for the eyes and its soft pearl shadow delivers buildable color with a subtle shimmer. Divas for added intensity apply eye shadow with a wet brush. I love all of these colors however besides crazy plum and sparklewash which are my favorite because they are purple. I like to wear Gold Rush and Flower Girl as highlights right under my brow because they are so nice and pigmented and it only has a little shimmer in them so it looks perfect right under my brow bone. These colors can be worn together or by themselves, they will make you look gorgeous either way.
Depending on what look I am going for I apply these shadows to my lid or my entire eye and I love how bold and dramatic these colors look. I also wear them wet and I just apply a little bit of water to my eye shadow brush and then dip my brush in the eye shadow that I am going to wear that day. My favorite eye shadow to wear wet is Glamerald because of the color and the tiny flecks of shimmer really stand out. I also like to apply this eye shadow to set my eyeliner on my bottom lash line it looks so pretty.
All of these colors are very pigmented and you only need to apply a little bit to get the color to show up. As I am looking at my eye shadows I know these colors are very dark and bold but remember I am a dramatic girl and I know that some of you would not like these colors or wear them to work, school, church etc... But remember these shadows come in a lot of different colors so either stop by a Victoria's Secret store or shop online and I guarantee that you will find a color that suites you.
I would definitely recommend these wet/dry shadows to all of you ladies out there because these eye shadows can be worn in two different ways wet or dry. For those of you that are makeup artist like myself these are a must-have for your makeup collection they truly enhance your eye makeup. Although $7.00 is a little steep for one eye shadow Victoria's Secret is always have sales and deals for instance you can get 4/$20 and since you only need to apply a little these will last you for a while. I was also really impressed by their packaging because they are small in size which is great for me because I just through them in my makeup bag and I am ready to go (they do not take up a lot of room). On the back of each eye shadow it tells you the name of the eye shadow as well as the weight of the eye shadow. I really love how all of them are labeled with there own different names because I have some eye shadows and palettes that have no name whatsoever on them and as a makeup artist it makes it extremely difficult to try and tell a client or fellow makeup artist what colors you are using and how they can find the colors themselves.
---