VS PRO Lasting FX Eyeshadow Primer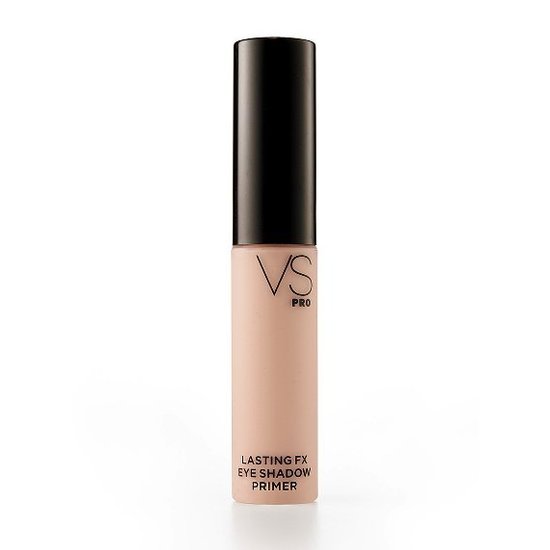 Rollover image to zoom
Reviews

This is a pretty good primer. I actually received a travel size of this primer in a gift set I purchased at Victoria's Secret which was great because I was interested in trying this primer. This primer is light weight and sheer, it also keeps my eyeshadow on up to 11 hours that is the longest I have worn my eyeshadow with this primer. I would not say that the primer will intensify the color of the eyeshadow but it will definitely keep your eyeshadow put until you are ready to take it off. The cost of this primer is $12.00

Mary Anne M.
Sep 01, 2012
Lightweight Eyeshadow Primer
I am a bit of an eyeshadow junkie but I tend to be a budget runner as well, so I really strayed away from Urban Decay Primer Potion (and well, it felt too thick on my eyelids, and even naked, my eyelids tend to feel heavy as is). So I went ahead and tried out VS PRO's eyeshadow primer and loved that felt far lighter than UDPP and didn't compromise the intensity of my eyeshadows from day to night. If any fading occurred, it usually had to do with the eyeshadow itself (I use more drugstore shadows than prestige), not the primer. I never had creasing with this.
Although the formula for this primer is light on the eyes, it can feel a little oily and greasy so it's a hit-or-miss for those who don't have dry or normal skin. I myself have oily lids that just get oilier throughout the day, but just a dot of this primer on each lid somehow keeps that in check without weighing my eyes down.
Sometimes when I use this, the tube (I've only bought the tube packaging, not the new wand packaging) does dispense oil before the product, in which case I just keep dispensing until the product pushes out the excess oil. Albeit if there's no oil it does dry out the product faster, so I would squeeze with caution.
Also, compared to primers from UDPP and NYX HD Studio Photogenic Eyeshadow Primer (which comes closest in texture of all the primers I have tried so far), this one isn't entirely creamy in texture, in fact it's slightly grainy. I personally love the texture because it feels like an eyelid massage while spreading it.
I loved this enough that I bought three tubes of it back while it was still a squeeze tube formula. Since they revamped their packaging (and possibly their formula—haven't tried this one yet), the price of this primer has been going up in $2 increments. It used to be $8, then it was $10, and now it's $12. It's still relatively inexpensive, but I have since moved onto trying NYX's HD eyeshadow primer which has similar packaging and product consistency as VS PRO's, but for $5-$6 (I actually picked this up at ULTA for $3 during a BOGO sale).

Silky, Light, Long-lasting, Great quality!
Makes the pigmentation of my shadows bolder and long-lasting! I have oily skin and using this primer keeps my eyeshadow in place ALL DAY LONG. It feels silky when you put it on and it feels very light. It isn't heavy at all. It's by far the best I've used. It runs at about $12 so the price for quality is actually pretty great.

Wonderful Primer
I use this primer All the time. This Primer makes all my eye shadow pop. And it makes them stay on Uber long. Even though I'm on a budget the price isn't that bad. I just love it and I carry it with me all the time. I recommend this to anyone who wants their eye shadow to pop and last a long time. And its great if you going out to the club. you can dance all night and your eye shadow is still on :D !!

One of the best!
I've only used a few different brands of eyeshadow primers, the Smashbox one, one by Sugar cosmetics, and this one is by far the very best! it makes my eyeshadow stay on all day long, and doesn't crease or anything, and still comes off with ease with makeup remover. Low price, only twelve dollars for such high quality, and even though I had a ten dollars off coupon for VS, I'd definitely repurchase for full price!
---