Victoria's Secret Bombshell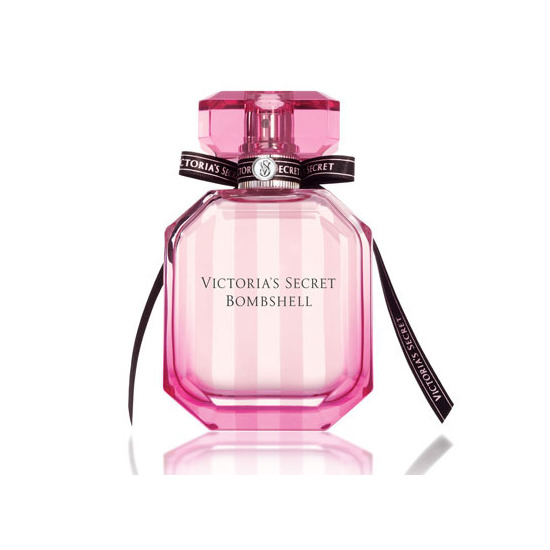 Rollover image to zoom
Reviews

Highly recommend!
I absolutely love the scent! This was one of my first perfumes and I remember restocking on it whenever I ran low. It has a feminine, floral scent that's perfect for any occasion - work, school, night out, whatever! I even got a few compliments on it.
Another great thing about this perfume is that the scent lasts a long time! So you don't have to worry too much about re-applying it during the day - although you'll probably want to purchase the mini-size bottle and apply it on-the-go because of the amazing scent! :p

My favorite!
I've been wearing this perfume since it first came out. Within the first couple of months of wearing it to work, most of my female co-workers started using it too! For some reason, I think the lotion has a better scent and it definitely lasts longer!

i bought this perfume in a little bottle when i first went to victorias secrit and i smelled it and i talked to the girl who worked there and she said it was selling like crazy so i thought it would be good :) so i brought it home and i let my friend borrow it and i never got it back :/ so i guess it was really good :) so when i went there just recently i stocked up on that delisious stuff :) it has that one smell that everyone around you just goes " hmm someone smells good ;)" lolz and it has a very cute bottle and i think it smells not to sweet but a mix of sweet and sexy :) <3

This is one of if not my favorite scent from victoria secret I collect all of the bombshell scents because they are my favorite smells. This is one of those scents that makes you feel sexy when you wear it. Its feminine and sexy, its a that smell that allows you to smell girly but not feel like you're 13. I call it my "big girl" perfume. its also very versatile whether a night on the town, a night in with your significant other or just going shopping. Every girl should own this perfume, and gentleman buy this for your ladies
---