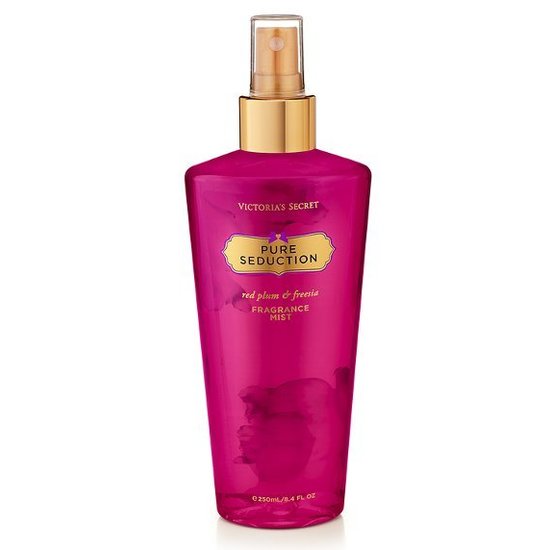 Rollover image to zoom
Reviews

all time favorite scent from VS!
MY FAVORITE SCENT EVER whenever I go shopping at VS I always always always get this its so fruity yet its strong but then it always sweet but with a kick its just perfect. I higly highly recommend this especially since the semi annual sale is coming up

... because it's worth it.
Trust me when I say, this has to be the best I've ever smelt - and I didn't even buy it myself! This birthday present is my favorite to date. It's fruity yet floral, it's flirty yet sweet, sexy yet absolutely divine - it's like the best of both worlds. Incredible fragrance worth every cent.
However, it may not stay on for too long (or my BO over-powers it, lol) but, whatever may the case be, I recommend it to anyone and everyone. I may as well buy the entire collection!

Can you say WOW??
I got it last summer and I love it!!!! I don't really use it now, but for spring-summer is perf!!!! It's not a super sweet body mist but it smells amazingly, it's not bubblegum for sure!!!! It's kind of a citric strawberries really refreshing smell!! Plus the body cream is also fab!! Hope this helped ;)

So delicious!
My all time favorite from the secret fantasies line! So sweet and fruity. The smell is just so delicious. I only took off half a star because the scent doesn't seem to stay on me long. I love it to death, but my skin just burns through the fragrance. I love a refreshing spray of it through out my day though anyways!
---