Bombshell Seduction (Holiday 2011- Limited Edition)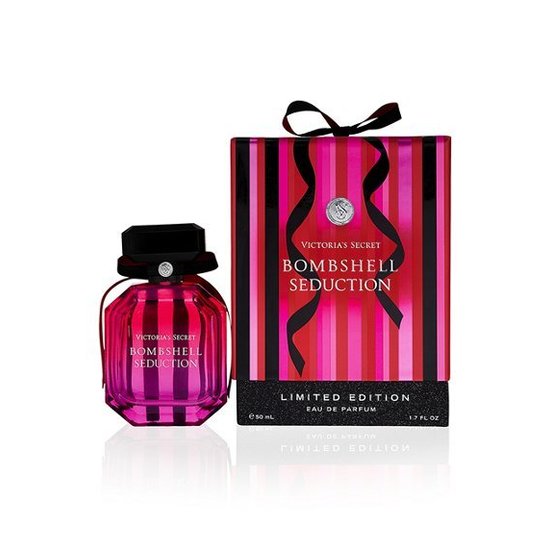 Rollover image to zoom
Reviews

Love
I love the original Bombshell but I love this Suduction scent too. It still has that Bombshell scent just with a warmer twist. The only down fall is that this is a limited edition scent. I work at Victoria Secret and after this current semi annual sale it'll be gone, so if you love it go stock up!

Its Seductively Addicting.
The Bottle itself caught my eye. Small petite with classic VS Christmas stripes like im use too, so i of course had to venture over and check it out. A lovely pink bottle that was just saying pick me, and in the end i did.
-Small Glass bottle with almost a jewel like cap and red & black ribbon bow -Glass = not travel safe -Comes in a cute glittered box with ribbon on top -Strong notes in the perfume, Blends perfectly for a day to night transition. -Great day or night perfume, very appealing smell -Limited Edition Christmas 2011
I am not good at describing smells but i did love this one, i was a fan of the Original Bombshell as well but this one is ALOT better. This is a limited edition, so if you have the opportunity pick it up, or drop by to catch a whiff.
---