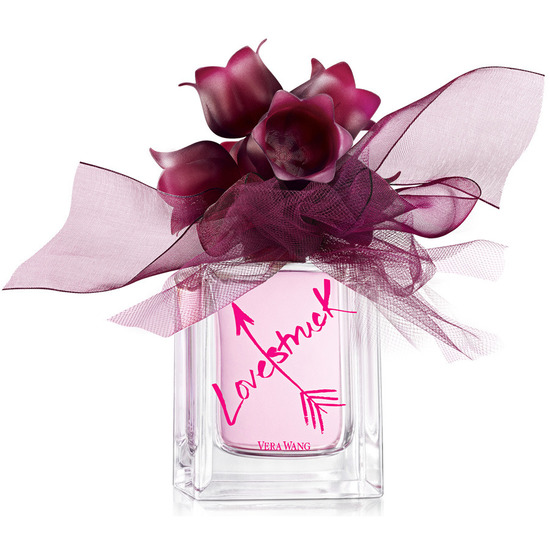 Rollover image to zoom
Reviews
Great scent. not for me though
I noticed this scent on another woman and asked her what she was wearing. it has a sweet smell with a hint of floral. It didn't bother my allergies then, but when I put some on today, I couldn't stop sneezing and my sinuses went berserk. I hate it, cuz I can't return it now. If you don't have allergies, this is a great scent, and it lasts and lasts ;-P the bottle is beautiful.

Romantic!
I bought this Perfume only last month, but I know I'm going to love it for the rest of my life! The scent is so floral, and romantic! I feel like a princess whenever I wear it! All I need is a Lovestruck prince! :) The other thing I adore about this perfume is the bottle! It looks so unique and so artsy! This is my must have perfume and it gets so many compliments!

Love at first smell
My new favorite scent. The packaging bought me to the product not to mention its by Vera Wang. When you get a whiff of Lovestruck it makes you want to be in love. Its intoxicating. The floral scent reminds me of a flower blooming kind of like love in bloom.

Francesca L.
Sep 01, 2011
I LOVE!
Lovestruck is dare I say, BETTER than Vera Wang's previous best seller, Princess. They took my favorite scent and made it even more appealing! This scent is floral but not too over the top. It is made for all ages and is subtle yet very noticeable because this smell can only be loved!
---