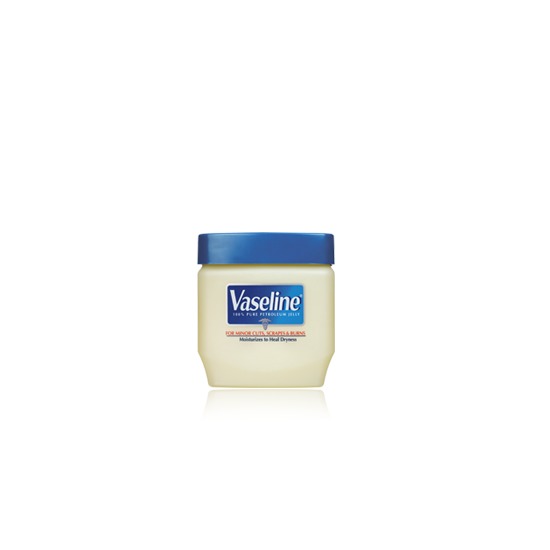 Rollover image to zoom
Reviews

It has so may uses !!!
I love having Vasline because you can use it as a lip balm or make your on or even use it as a night cream when you warm it up (crazy right?!) there are probley a hundred different ways to use this and if you have a paper cut or a minor burn it will help heal it trust me! And they come in flavours as well 😱

Beauty Staple!
I am basically echoing others, but I use this every single day. Rumors say it's linked to cancer but honestly anything can be linked to cancer. Not using this because it may be linked with cancer is like not drinking water because it went in a river where fish waste is. 😒. But there are many things I use them for. ❤️ All in all, use it ladies! It works ❤️
Put on lashes to help increase moisture and grow better Rub on lips then dab cinnamon on top to plump lips Deep moisturize feet and hands in winter Making lip balm Applying a tiny bit to split ends Tame unruly eyebrows
And much much more...

LOVE LOVE LOVE
Honestly this is the best thing to remove your makeup with. I know some people may say that it leaves your skin oily but all you have to do I wash your face afterwards then you are fine. I heard that it also does not cause wrinkles when you are older because you do not need to rub hard.

Great Beauty Secrets
Vaseline is an amazing product that most everyone has in their bathroom closet. I like to apply it to my lashes on no-makeup days for a lash conditioner and definer. It makes it look like I am wearing mascara. Also, I like to add sugar to some Vaseline and use it as a lip scrub.

Don't like for more than to put on my legs after I shave over my lotion to add shine and lock in the moisture. It's not going to do anything for your lips like moisturize. Sorry guys but the hype isn't worth it.

Why is this even an option to review? 😂
Ok, we've all used vaseline. Whether it be for beauty, injury, or to do the Vaseline challenge on YouTube. (I don't recommend doing that challenge.) but it's classic! Vaseline is used for so many things in everyday life! You can use it for a lot more beauty reasons than you might realize. Shaping brows, body shine, even helping when you burn yourself with that new curling iron! Classic. So, so classic. 💕✌️
---