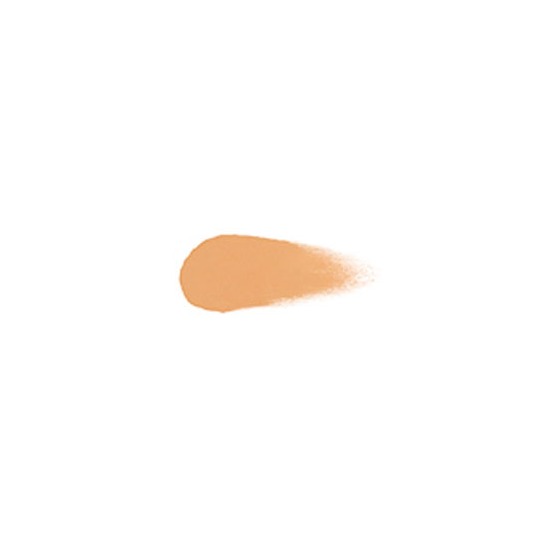 Rollover image to zoom
Reviews

product sent from heaven
i personally don't like my face feeling heavy or cakey from foundation and i don't want it to look very obvious on my skin coz i don't like it too when women wear it so heavily, and ive had products but nothing came close to this!!
after i told the urban decay lady what i like re foundation, she immediately told me to sit down and started applying primer and then she brushed this gently all over my face, followed it with a bronzer and i immediately fell in love!!! matched my skin tone and it didn't feel heavy at all, like im not wearing anything at all! now, it's something i can't live without.
note: i personally don't like the brush that came with it so im using a different one, the fan-like brush i think is better for a bronzer to contour your face.

Creamy, great for dry skin, Love the packaging and the brush
I think this is one of the most underrated foundation on the market. Cream foundations are so much better than liquid for dry skin because they don't cling to dry bits on your face. The look is smooth an natural. This brush isn't ideal for foundation application, but I actually love it for cleaning up eyeshadow fallout or applying highlighter to your cheekbones. I apply this foundation with damp sponge instead and it works beautifully.

Perfect.
I'm really sad they discontinued selling this product at Sephora. To me, the foundation is the perfect consistency I am looking for in every day coverage: Ideally, I like something that looks natural, not too cakey, but still gives the impression that I'm wearing makeup, and this IS IT. The brush that comes with it is okay for touch-ups or on-the-go application, but I really prefer and recommend using a sponge for application to avoid streaks. You really don't need much to get good coverage. I really wish that they put more makeup in there or that the compact was bigger. When I was using this foundation on a consistent basis, I would find myself having to buy a new one every four weeks. The price isn't bad ($35), but I've spent that much on quality foundation that has lasted me longer. I also felt it was a huge waste of such a pretty case that uses so much plastic! They should just sell re-fills.

This stuff is crazy. I always see it at Sephora or Ulta when I happen to be perusing through the isles, so I was curious and swatched it. It was very creamy to the touch, and when I applied it to my hand, it instantly turned into powder. I was shocked, cause I never seen something like this. I may buy on in the future, but it's like magic, I swear. Not to mention it has good coverage.

Good coverage
It has great coverage. But if you have sensitive skin it might not be the best option I used this for about four years and it stayed amazingly well the problem was it get on my shirts which was annoying. The palette would also get kind of dusty so wash your makeup brushes or apply some on your hands then buff it in. I might consider trying this product again in the winter for more coverage

You need a good brush.
I had been coaxed into buying this since my color (illusion) for the loose powder formula is pretty much ALWAYS sold out. I wasn't immediately thrilled but I liked the way that it did end up settling on my skin. It leaves it soft looking not cakey or powdery, which is always nice to not have to fuss too much with a product.
I have never been one for the cream to powders but if I had to choose one this would be it. It does give you some coverage and is buildable but you do need a good brush to do this, or maybe a good sponge.
I just never liked flat brushes and it comes with one (I prefer circular motions to linear). The bristles are OK they are not the softest but I have had worse for sure! Overall I am happy that I own this, it is great to take with me instead of foundation and powder since essentially it is an all in one product. I would recommended trying this out before buying if you are not all that into cream to powder formulas and let it sit for awhile. I think you may be pleasantly surprised.

Nice coverage
This was suggested to me while I was having my makeup done at an Urban Decay counter. I was really impressed with how well it matched my skin because I sometimes have a hard time finding colors that aren't too yellow or too beige. This is super creamy smooth in the pan and blends really easily into the skin. It does have a powder finish, so a setting powder is not necessary (and might make your skin look dry and powdery). It has medium coverage, which can be built up, but be careful... too much of it will look cakey. I actually liked the brush that it came with, but I also use a 187 or a regular foundation brush to apply it.

Louise-Lesley J.
Nov 07, 2010
The brush was something that I instantly disliked. The one I had actually scratched my face - was horrible.
As regards to the foundation itself? It wasn't brilliant, nor was it bad. It didn't do much for my skin type, nor did it provide coverage (at all) but it soothed out my skin tone.
I use this on days where I'd use a tinted moisturiser as I find it works just like one.

Liked it, a little heavy with not a lot of coverage?
I usually use Bare Minerals, but I wanted to try this for a heavier coverage. I have acne prone skin, so I was worried that this would break me out, but it didn't. It's a little weird though, because it feels a bit heavy on the skin, but I had to pack it on to get heavy coverage. It's good when my skin is clear, so I use it then, but when I'm having dry days I stay away from it. I liked it, but it gets a bit cakey after a while. I'll still use it, but I probably wouldn't buy again.
---