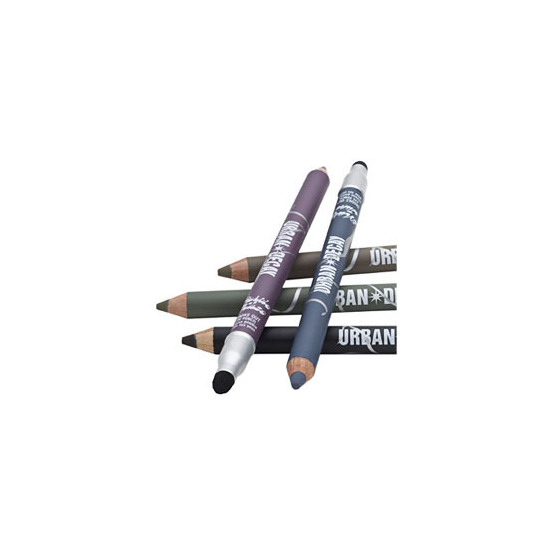 Rollover image to zoom
Reviews

Why do I keep buying these?!
Ok, so I have a pretty decent amount of these pencils. Every time it is on Hautelook I cannot help but buy one. I already know the quality so I am not sure why I keep going down this road. I am used to softer eye pencils, these are more of your standard make up pencil. Not that soft but not a No.2 either.
I own Mowie Wowie, Purple Haze and Mary Jane. The colors themselves are pigmented enough, it isn't too bold but the colors are pretty true. I don't really smoke out my eyeliner which is probably also why I am pretty flabbergasted as to why I keep buying these. I did notice they get better when your sharpen them. I can chalk this up to them being older and being sold on Hautelook for a reason, but I rather think that is not the case. The little smudger at the ends of each pencil are your run of the mill smudger, nothing too fancy. I prefer to use them on my brows more than anything and mowie wowie sort of even works for me as a brow liner, I just have to set it with a bit darker powder but it works well on its own when my hair is lighter.
These are not bad pencils, but they are not anything for me to rave about either... If you like this type of liner, buy on sale.. or just go to the drug store and find something similar.
---