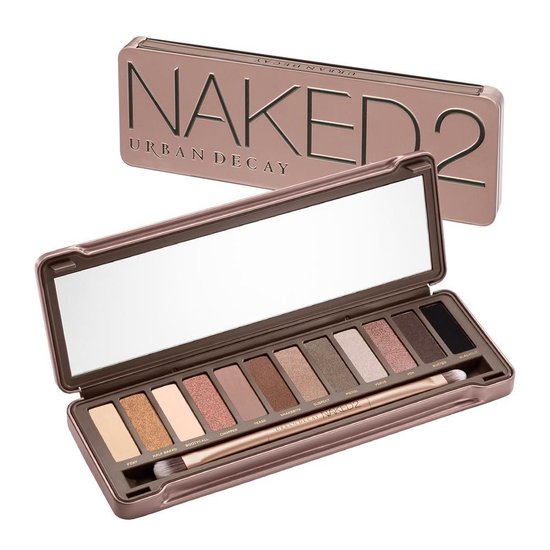 Rollover image to zoom
Reviews

Stephanie H.
Dec 06, 2011
Sleek, Sophisticated, NAKED..2!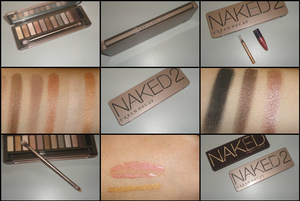 I believe Urban Decay did an amazing job upgrading the Original Naked Palette!! First the Packaging is so Sleek and Sturdy compared to the first one. The color selection I believe is a lot better. I love that the matte shades are very different especially Tease which is a light brown with purple under tones! I own nothing like it. You can use it as an everyday shade alone in your outer V or use it to blend out darker colors in a smokey eye look! So versatile already. I love that they added a Matte black as well and I will tell you why. When I do a neutral look either on me or someone else. I do not always want to use a Gel, or Liquid liner sometimes I simply push and smudge out a black shadow into the lash line both to thicken up the base of the lashes and add depth or to just give it that bit of smokeyness to the outer lash line. So I love that Urban Decay included BlackOut. The dual ended brush was a nice touch but in all honesty I preferred the 24/7 liners. Although I did get one with my order. The Lip Junkie in Naked is a nice color that you can easily toss in your bag which I do like. Also I love that I can hear the packaging snap shut. I did not liket the fact that on the Original it never stayed shut. So Urban Decay amazing job on this new palette not only on the packaging but on the amazing color selections!!!

worth the money
I love this eyeshadow palette so much. There is a range of beautiful colours, 3 of them being matte. The colours vary from a pale cream colour, to a natural brown, to a black. You can create very natural looks and bold smokey eyes so you can create any desired natural look. The included brush has a flat end, perfect for shaping the eyeshadow and a fluffy end which I use to blend darker colours into the socket line and outer corners of my eye. I would definitely recommend this palette from Urban Decay as the quality of eyeshadows are worth the money.

I love Naked 2)))))!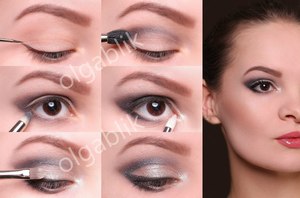 Foxy is a pale beige matte shade with a hint of yellow to it that's quickly become my new fave base colours. The yellow evens out any uneven skin tone on my eyelids and gets rid of all redness I may have. Used: Naked Palette by Urban Decay

Pretty Gossip c.
Apr 11, 2012
NEW and IMPROVED!~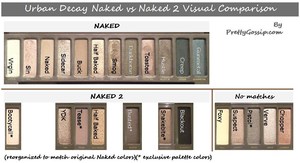 I have both Naked and Naked2. While I can't definitely say one is better than the other... I will say they've made some improvements. 1) Bigger mirror. 2) Better construction of the case. 3) Lip gloss in my opinion is such a better bonus than the primer. Attached is a picture of a side by side comparison I did of the 2 palettes. It shows how similar the colors are to each other and how many 'new' and exclusive colors there are. Check out more details on my blog PrettyGossip. ;)

Brilliant for blue eyes!
Gorgeous line, bronzes and golds in shimmery pigmented shades. I had this on my wishlist for a long time, and finally took the plunge. I don't regret it at ALL. These are coordinated, and go so beautifully with each other and the Naked Basics Palette. Those 2 palettes are really all I ever need for personal use. I wish it had come with a primer potion but the lipgloss is nice. Minty and pinky red.

Love It
I use this palette just about every time I do my makeup, whether I'm using it to do my whole look or just a few colors. I do not own the original Naked palette because when I was faced with the two, I already had some of the colors in the Naked palette from my Book of Shadows. Overall, I really love this palette. I do kind of wish that more of the colors were matte, but either way, I still get a lot of use out of it. I like that there are a variety of colors so I can have my pick of day or night looks.

I love love love this palette! It is very pigmented, also great for a great natural look for everyday. Love the colors on this palette. It is a bit pricey but very worth getting. All the eye shadows are wearable and this palette lasts forever!

If there were more than five stars id click them
I just bought this at sephora and I love this product with all my little heart! I'm a blondie with green eyes so the neutrals and toupes just go flawlessly with my eyes. The colors blend so nicley together and they dont crease. This is a quality product that I will repurchase in the future! Though 50 dollars is a bit pricey it is totally worth it the quality is impeccable and smooth <3 so if you havent gotten this item yet DO IT
also if you find this helpful go check out my youtube channel
http://www.youtube.com/RabidZombieUnicorn/

Anaia Papaya J.
Mar 28, 2012
Made my life 100xs easier!
I LOVE THIS PALETTE! So I don't keep up with new palettes and such and I actually happened to be browsing around Sephora with one of my girlfriends, came across it, loved it but didn't buy it. Luckily my birthday was around the corner and my girlfriend, that I was shopping with, was paying attention when I said that I really wanted/needed a natural palette and she bought it for my birthday!!! SHE IS THE SWEETEST THING AND AN ANGEL because now that I work for "Corporate America" lol I cant exactly wear all of those funky shades from the Coastal Scents 88 shimmer palette and not to mention I don't exactly have the time to pick which one I'd wear for the day. Now when I need something simple, this is my go to palette! It is so easy to do something light, something dark, something smokey, something fun, or something casual. There is a style for everyone in this palette and it's definitely not one where certain shades would be ignored! The crease brush that is included is fantastic as well as the dual ended shadow brush!! Even the included lip gloss is a WIN! I love this palette and wouldn't give it up for the world!!!
---