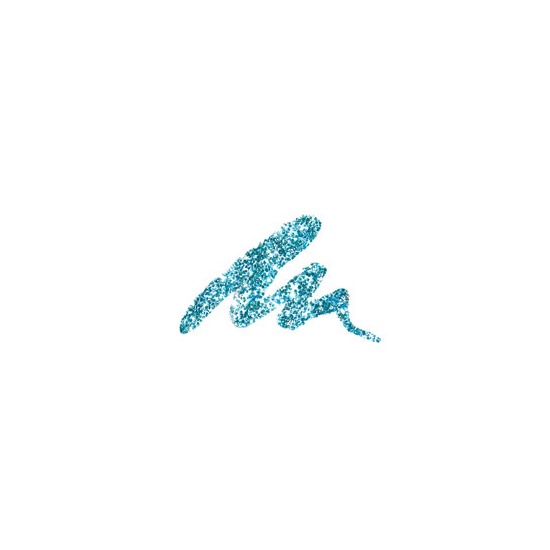 Rollover image to zoom
Reviews

Awesome Possums!
This is such a versatile glitter eye liner shade! If you like other brands of liquid glitter eye liners, this one is about to become your favorite. It is the same price as Too Faced's Starry Eyes Glitter Liners, but is much bigger and the brush is better quality.

Pretty Good!
This eyeliner is pretty good. It has a nice thin brush, but you really have to build it up if you want a glittery look. I have the Midnight Cowboy, which is gold glitter, and it goes great with a smokey eye! It is a bit on the pricey side, but the overall quality of it is worth every penny. I would definitely recommend this!

love the shade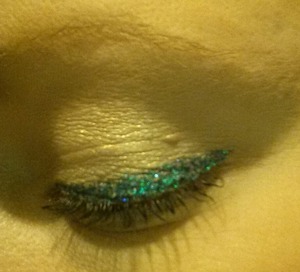 This liner was $20 at Ulta, I love how it looks on but you have to really build it up to get good payoff. I applied three coats. Spandex is a blusey-purple-green. I think it would look cool over a black or dark liquid liner. I was expecting better color payoff for the price. It dries fairly quick and does not flake. If you love glitter as much as me, I say get it

Meh
I dont care for this product, honestly. Baked was given to me by a friend and I use it every once in a while but its really nothing special. I would never pay full price for this because other brands make glitter with a clear base for half the price. This product disappointed me and I do not recommend it.

Stephanie S.
Mar 19, 2013
Honestly, it seems like all other glitter liners that I have tried. There's nothing aside from UD's name that would account for the price since the formula seems very similar to NYX, Wet n Wild, etc. The color, distortion, is nice because you can put it over the top of darker liners to add shimmer. I think I got this as part of a set, which offset the cost a bit, otherwise I would never have paid full price for it.

It's alright.
The product itself could be a lot better for the price you pay. I feel like the product isn't liquidy enough and I find myself really scooping the brush in, just to get a bit of the glitter. When you finally get the glitter, the color is beautiful and the staying power is quite nice. I just don't like the process of trying to get the product out.

Price Not Worth the Poor Glitter Pay-Off
The first product I bought from Urban Decay was one of their eyeshadow palettes, and I was so impressed I wanted to try their other products, such as Urban Decay Heavy Metal Glitter Eyeliner. When I was able to get my hands on Midnight Cowboy, I really wanted to love it but ended up really disappointed.
From previous experiences with glitter liners I knew that the glitter was going to be sparsely distributed in the clear eyeliner gel and intended as as a layered accent over other makeup. But since this is higher-priced, I was expecting more glitter content out of it, and was surprised that it seemed to be less glittery than lower-priced glitter liners like NYX Liquid Crystal Liner. I tried applying layers of glitter on top of itself to see if I could intensify it, but it only ended up wiping away the previous layer. The one thing I did like about this liner is that it didn't sting my eyelids on application.
I am glad that I only received this from someone else and didn't have to pay the high retail price. I would have been much better off getting cosmetic-grade glitter and patting that onto to lip-gloss lined lids.
---