De-Slick Mattifying Powder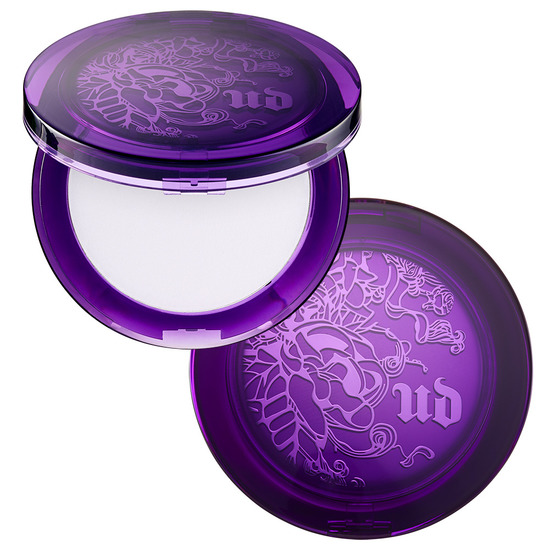 Rollover image to zoom
Reviews

This is absolutely one of my favorite new products! I love the fact that I only need one brush swipe to make this stuff totally worth the 30$. I love the packaging too. I do need to apply it later in the day but it is small enough to travel in a small bag and it is definitely better to apply in public than dabbing your face with blotting papers all day.

This powder is pretty great, aside from the fact that I need to typically re-apply it every 4 hours or so (depending on the weather). It is a pure white powder I'm lucky in a way that I'm pale as a ghost! But with some blending of the powder it doesn't look as white and looks more like your natural skin tone.

Love
I have decided that there is no perfect product for my face, so I have started combining/layering to get the effect that I want. The color of this powder is horrible alone, but it's oil control properties are great (and I have very oily skin). So I apply this and then dust Geurlain Meteorites over it. Works great!

I really hate to write such a negative review, since I love Urban Decay as a brand so much.
But I have to say it. This powder is terrible for the price. It does mattify - don't get me wrong. But for what, 30 bucks? I could get 10 Rimmel Stay Matte powders for that price and have better results!
I guess I'll start with the pros though.. The obvious would be the packaging. Holy cuteness, Batman. And as stated before, it does mattify your face. Unfortunately that's the end of the road in terms of pros.
Now to the bad stuff? Number one, it's 30 freakin dollars. I managed to snag mine for 50% off, but still. Next, this is a WHITE powder. And that is obvious on your face until it begins to truly soak up the oil. It smells like straight up talc. Which for the record, isn't the best ingredient to be putting on your skin. I don't have the oiliest skin out there, but I have to reapply this within two hours.
So with all that being said, I would say save your money. If you want a decent mattifying powder and don't care about the outrageously pretty packaging, go get you some Rimmel Stay Matte powder. Seriously.

MIRACLE for my oily skin
No joke, before I found this product I was going through entire PACKETS of blotting sheets (which are expensive, btw!) in less than a week. Like two days at work, bam - done with a pack of blotting sheets!
But once I started using this, I don't blot anymore. No really, haven't touched the packets of paper. I just pat this one lightly and blend it out a bit on the areas I feel getting oily, and it's taken care of! I don't know what they make this stuff out of but whatever it is, It's a miracle of science. No powder, blotting sheet, or anything at all has ever done what a few dabs of this powder will do. LOVE LOVE LOVE it, can't live without it!

Works Wonders!!
So far I have had great success with this product. Dabbing a small amount on my forehead, nose, and tops of my cheeks I don't find myself having to use my blotting papers at all throughout the day. Even with my darker complexion(NW45/Nars New Guinea), I don't think it gives me the ashy effect that some light powders do. Definitley worth the price, I can foresee me having this product for quite a while because a little bit goes a long way.
Lastly, i'm not sure if it's just me or not, but this powder has somewhat of a peppermint smell. I don't think i'm a huge fan of that, but it does go away once applied.

I think you could find a drugstore brand that was just as good
This product does a good job of mopping up the oil from my skin, but after about an hour or two I have to reapply. It's fairly expensive and I really feel many drugstore brands are just as good and cost much less. This product also contains parabens which also is disappointing.
---