De-Slick Mattifying Powder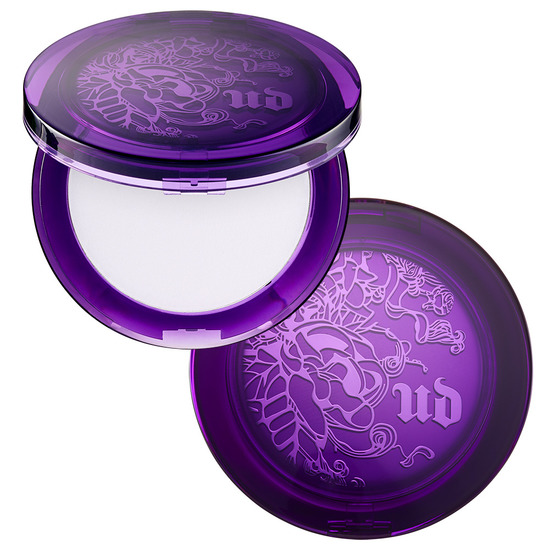 Rollover image to zoom
Reviews

Great for oily skin!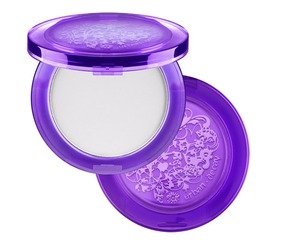 This product is literally a life-saver! I first discovered it quite a few months back when I was at my local Sephora store. I apply a little bit of it to the places I get the most oil at. If you pile it on, it might make your face appear to have a white tint to it (depending on the amount you put). The good thing about this product is that it doesn't add more color to the foundation you already have on, because if you add more color your skin can appear orange. This is a good thing to have, especially if you have very oily skin.

Controls Oil Well!
I have very oily skin and I use this powder sometimes to set my foundation and to touch up throughout the day. Even though most types of white translucent powders claim to be invisible on all skin tones, every one I have tried still leaves a slightly white residue on my skin, this one included. However, I think it is still worth a try because of its ability to soak up oil when blotted into the skin. In order to minimize the white coloring, I apply my liquid foundation, concealer, the De-Slick powder, AND THEN my blush and bronzer to add some color back into my face.

It helps my foundation stay on longer and keeps me matte, depending on the weather and temperature. When it's not too humid or hot outside, my skin is shine free for 5-6 hours, which is amazing because my face tends to be quite oily and it normally takes and hour or 2 before a matte liquid foundation begins to look dewy on me (but not the pretty kind of dewy).

Works Wonders!!
So far I have had great success with this product. Dabbing a small amount on my forehead, nose, and tops of my cheeks I don't find myself having to use my blotting papers at all throughout the day. Even with my darker complexion(NW45/Nars New Guinea), I don't think it gives me the ashy effect that some light powders do. Definitley worth the price, I can foresee me having this product for quite a while because a little bit goes a long way.
Lastly, i'm not sure if it's just me or not, but this powder has somewhat of a peppermint smell. I don't think i'm a huge fan of that, but it does go away once applied.

Works really well and it truly mattifies the face. I've tried it with makeup and without makeup and works well in either scenario, but it's probably best to apply it (if you're going to do it at all with foundation on) right after applying foundation, otherwise it can kind of be a cakey mess if you apply too much.

This does mattify the face however I do feel like it sometimes makes my face have a white powder tint to it. But I really do like this product as a quick way to fix shine on my T zone. It doesn't last as long as I would hope it would, so this is a product I definitely carry with me in my purse when I go out. I actually prefer the liquid/gel version of this product more than the powder.

This is absolutely one of my favorite new products! I love the fact that I only need one brush swipe to make this stuff totally worth the 30$. I love the packaging too. I do need to apply it later in the day but it is small enough to travel in a small bag and it is definitely better to apply in public than dabbing your face with blotting papers all day.

MIRACLE for my oily skin
No joke, before I found this product I was going through entire PACKETS of blotting sheets (which are expensive, btw!) in less than a week. Like two days at work, bam - done with a pack of blotting sheets!
But once I started using this, I don't blot anymore. No really, haven't touched the packets of paper. I just pat this one lightly and blend it out a bit on the areas I feel getting oily, and it's taken care of! I don't know what they make this stuff out of but whatever it is, It's a miracle of science. No powder, blotting sheet, or anything at all has ever done what a few dabs of this powder will do. LOVE LOVE LOVE it, can't live without it!

Ok, I didn't use this myself, but I have seen its magic at work. My friend has really really oily skin, she complains about it all the time and she is constantly using oil blotting papers. I saw this in a magazine and we went to Ulta to try it out. Mother of all that is holy, it's amazing. She put it on her face and it was just this perfectly matte finish. She bought it and loves it still.
---