Clean & Sober Oil-Free Makeup Remover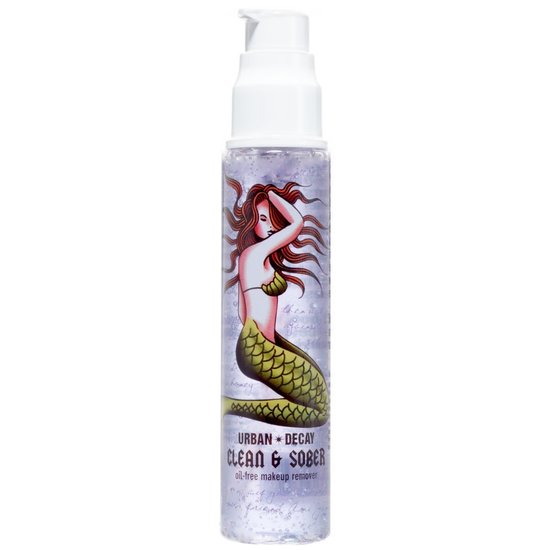 Rollover image to zoom
Reviews

Like
Cute packaging, great smell, and has a nice cooling feeling to it. As far as removers goes, it is good, but not my favorite. I tend to feel like I have to use more product than I should to get my makeup off. It definitely isn't good for the eye area, it will sting (even if not getting in your actual eye), and isn't good at removing (at least UDs) waterproof makeup.

Great remover, smells good, annoying applicator
This is a great makeup remover ! It's gentle on your skin, removes all makeup (even my waterproof mascara !) without being harsh on the skin. Also lives up to its promise of leaving your skin soft !! My only con about this product is the applicator...instead of being say a pump, or a cap that you can squeeze the solution out, it is just a wand...almost like the medicine despensers you would use when you were a child, except there's no give to squeeze the remover out. So I usually just get the product on a cotton ball by flipping the bottle upside down. But I got this on sale for like $4, so I can't complain !

A Great Companion to Waterproof Makeup
I love Urban Decay's 24/7 liners, which are waterproof, so I was in the market for a good makeup remover for waterproof makeup. Most of the time, I use Pond's remover wipes, but they don't fully remove waterproof eyeliner or mascara. I took a chance on remover, and I say that because it is fairly expensive for the amount that you get. It stinks to spend a lot of money and not be happy with the results. This remover really works, though, so it ended up being a good purchase. You need maybe a pea-sized amount for each eye, and it almost glides the makeup off. You can be super gentle and still remove all of your makeup. Also, it smells really nice! I don't like the smell of true lavender, and this product has more of a subtle hint mixed with other fragrances. I keep this in my special reserve since it is so expensive, but it is really great on hard to remove makeup.
---