24/7 Shadow Pencil Blending Brush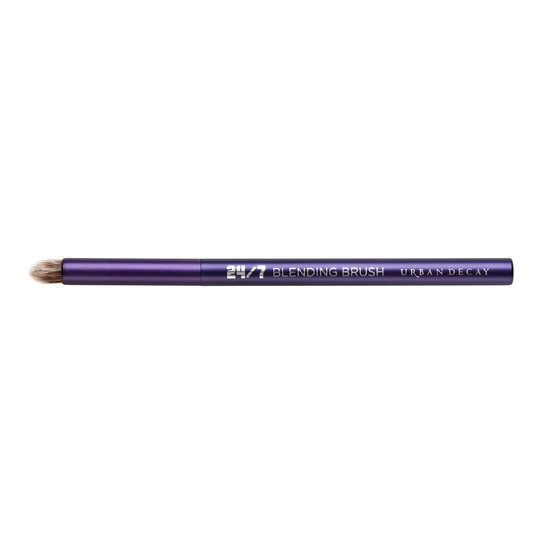 Rollover image to zoom
Reviews

Great stiff domed brush!
This works great for its original purpose of blending Urban Decay's 24/7 Shadow Pencils, but I also find this stiff domed brush perfect for precisely placing color in my crease or smudging liner/shadow along the lash lines. Even though its stiff, the bristles are still very soft. The size and shape are perfect for all these tasks. It cleans up nicely and dries quickly. It hasn't been stained by continued use of colored products. It has never shed on me.
I would recommend this brush to anyone!
http://thedragonsvanity.blogspot.com/2013/07/my-makeup-brush-collection.html
---