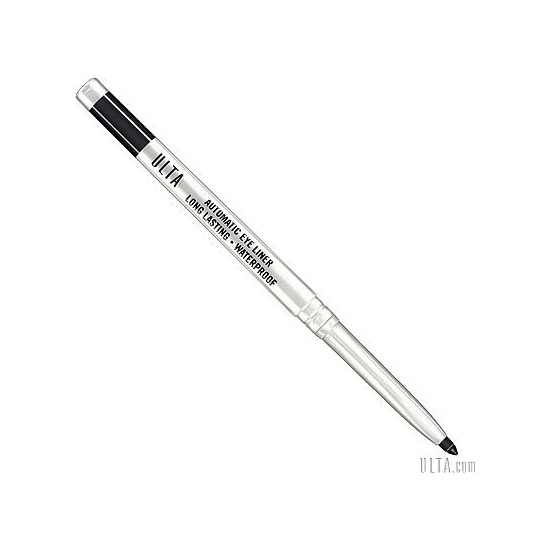 Rollover image to zoom
Reviews

great for waterline
i'm not too fond of automatic liners, but i love the ulta brand ones. they're really long-lasting & smudge-resistant. while they may not provide a precise 'winged' look, they're perfect for tight-lining/lining your waterline. & like all ulta brand stuff, they have great sales all the time. i just stocked up on a bunch b/c they're now being sold at $1 a piece, when they're usually $8. hope you ladies can get in on this deal b4 it ends!

Great alternative!
If you're looking for a cheaper priced eyeliner with great results-- these are a good bang for your BUCK! Right now, as I'm typing this-- ULTA is have a $1 (yes, ONE DOLLAR) eyeliner sale in stores and online! Don't miss it! I have every single color (even doubles) in my eyeliner drawer. & I'm going back for more. ;)

It Doesn't Show On My Lids...
I got this as a gift and I was eager to try it out. I did a little scribble and nope, nothing on my lids. I had a problem with this before with a previous liner so I tested it on a paper towel then tried again, no dice. Finally I tried it on my arm. At last! Vivid colour with a hint of sparkle... and it was on my arm not my lids. So I gave one final try on this only for NOTHING to show on my face. I'm not sure if it was my skin type or what, but in never worked on my lids.
---