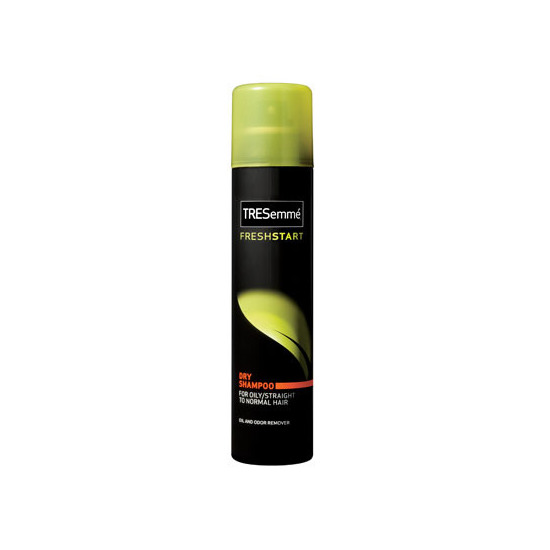 Rollover image to zoom
Reviews

Works like Ojon but only price is impressive.
I've been using the Ojon dry shampoo until cheaper drugstore alternatives came out. It worked fine even though I had to brush vigorously to get the whitish cast out of my hair. The same holds true for this Tresseme version. Sure, it absorbs excess oil, but you really need to work this in. The worst part of it is that the nozzle clogged up on me after a couple weeks of use. I probably have at least 3/4 of the product left and no amount of unclogging can get the nozzle back to a usable state.
PASS
Absolutely hate this product.The smell is ok, but too strong. Basically I much rather leave my hair greasy and dirty than use this. I feel like it just annoys me more and makes me hair look worse, and its kinda itchy! Unless I find a new way to use this, I wouldnt use this when my hairs dirty.

Elizabeth C.
Sep 11, 2011
love it
this dry shampoo is so affordable, you can get it at all drug stores, its not only good if you want to keet ur hair from washing an extra day or two, but its also good for teasing, it hold the tease so good, and also makes your hair smell good hope this helps -cjsmakeup-

omg i love this stuff normal products like this do not work for my hair type but this products is amazing i really dont use it for the volume but it helps lift the dirt and grease from my hair so i can style it

I've tried SO many dry shampoos and this one is by far the BEST! My hair smells fantastic, it looks just as fresh as when I wash it, and it lasts through my shift at work. I have super oily hair, it gets oily by the end of the day if I shower in the morning. So the next morning if I have to be somewhere, I spray this in my hair to freshen up, brush through it after a few minutes, and not only does my hair look/smell fresh, but it has more volume too!:)

Refresh and lifts hair
I love this dry shampoo! I have been using a brand from Sephora for ages and its 3x the price and smaller too! When I saw this line come out I was so excited. I love the way all the Tresemme products smell so I knew this was gonna be amazing. If you check the Travel section at Target you will find the smaller version which is perfect for carry ons :) I found that it makes my hair smell fresh and adds volume to limp oily hair when you dont have time to wash. TIP: make sure not to hold it too close...you will get a white spot you WILL have to wash out.

Could not live without
My dry shampoo is something I could not leave without! For those days that I don't wash my hair and don't feel like taking a shower all over again, I simply spray some of this too the roots of my hair and it instantly drys up any oil and volumizes my hair so much! I honestly was so surprised at how voluminous it made my hair. I love this, also have had my bottle for about 4 months and still have product left!! love it <3
---