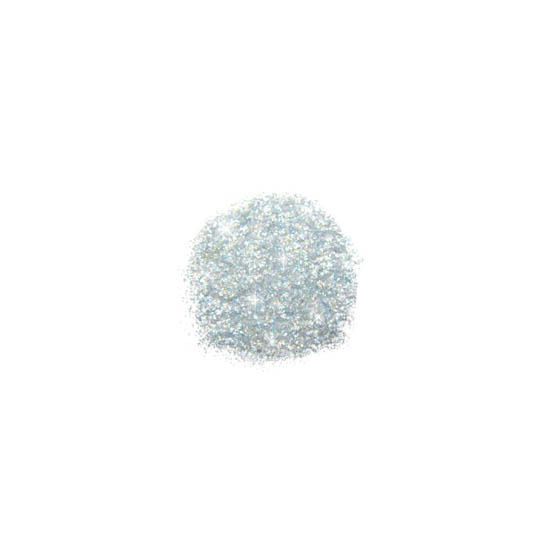 Rollover image to zoom
Reviews

Beautiful, Super Glitterly
I ADORE this product. I saved up my points at ULTA, and I only paid about $8 for this which is amazing. I think it's normally $17 or so, but even at that it's a good price for the amount of glitter you get. Every time I wear it out people always comment on how beautiful it is. I went to the MAC counter and they loved it! The best part about it is the glitter is very small, and it doesn't irritate my eyes like LA Splash glitter or NYX glitter which often make my eyes itchy. I think I might have to try out some of the other colors, but Blue Angel is the most sparkly out of all of them.

A bit too sparkly
While I like sparkle for the holidays, this product was a bit too sparkly for me. But I don't rate the product down simply because the product wasn't right for me. On the contrary, I found Glamour Dust to be a great product. Great amount of pigment in this shade and not cakey.

I have to admit that this isn't my product, its my sisters because I had bought it as a gift for her birthday, but holy cow! The colors are completely gorgeous, its a nude-ish color with a hint of darkness, perfect for her as she hates anything too dark, and it gives the right amount of sparkle. We would always team it with their Shadow Insurance glitter glue for the optimum staying power. Did I say we? I totally meant her… when she's not looking, I obviously steal it haha

ONE OF MY FAVORITE GLITTERS
I have a ton of glitters but I have to say that I will not trade my Nude Beam glitter for any other brand/similar shade. I love to put it over a beige shade. It looks sooooo elegant. It's like a nice champagne color. It works great for a holiday look, but also all year long because it is a neutral shade, however, the results are beautiful. Just like with any other glitter, be generous and careful when applying. It can become a mess if you over do it. ;) I definitely recommend this shade if you're starting out with glitter because it's not as Va-Va-Voom as the darker shades, but it's still an amazing dust!

ooh glitter!
so sparkly and beautiful! adds a special touch to any eye look! finely milled and eye safe which is good. it's got just a hint of blue to it. there is a lot of product in there for the price. it's a good way to also add a bit of fun to a neutral eye look as well.

Love Love Love
I am such a huge fan of this product! It is very finely milled and I find it goes on as more of a "loose" dust rather than a glitter, which I tend to favor. You still get the gorgeous sparkle without the chunky look of a glitter. The product is rather messy so applying a shadow shield or applying your foundation after this product is necessary, but it is worth the trouble. I have even used this on a few of my brides who are looking to get that extra sparkle for their big day. I would highly reccommend this.

Great glow
Its a really fine powder but it has an awesome shine. I love the package is flirty and fun, also the product itself you can use it as an eyeshadow only, or over an eyeshadow, as a highlighter, to contour or all over for a radiant glow(:

Perfect way to amp up any neutral look
This stuff is gorgeous. I love how it sparkles! The glitter is very fine and i love that it has some color coverage, it's not just glitter. It's a bit messy, the stuff tends to fly everywhere when used with a brush. i find it's best to apply to eyes with a clean finger over a sticky base. It takes your everyday neutral look to the next level! Not for those who like subtle shimmer.
---