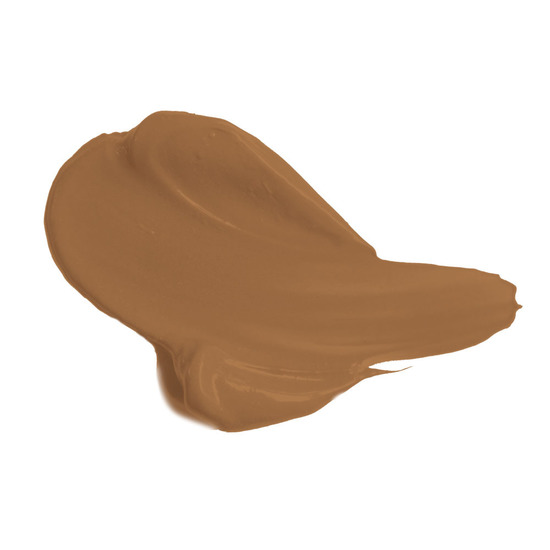 Rollover image to zoom
Reviews

TOP FAVORITE FOUNDATIONS
I LOVE THIS FOUNDATION! It is so seriously light you cant even feel it on your skin. I forget I have it on all the time. It makes my skin look so pretty!! Doesnt clog pores which is awesome, it has light refraction technology in it to make light bounce perfectly off the skin, and it has some sort of sea botanical that reduces fine lines in it.... who wouldnt love any of those things. The only thing I dont like is that there isnt a huge color selection and since its a glass jar, once you get to the bottom you cant get all the product out of it. So it seems a little wasteful.

Flawless. Oil Free. Satin Finish. Med-Full Coverage.
Love the color range and the texture of this liquid foundation. This is especially great for a skin that is breakout prone or flaky skin. It covers flawlessly and looks like gorgeous, hydrated skin. If you like a glow to your skin this is for you. If you like a matte look, probably not your foundation. Also, this is photo friendly.

Great
I have very combination skin. My forehead and jawline and chin are so dry and peely to the point where there will be flakes, and my nose and cheeks are so oily. This foundation was great. It was full coverage and stayed on my oily areas instead of somehow disapearing like some foundations do and didn't make my dry spots look flakey or dry. I love it.

Jacqueline H.
Dec 15, 2012
Amazing Face? Not So Much......
Is this a bad overpriced foundation? No. Is it 'amazing?' No. This foundation is marketed as an overall HD type of foundation: Medium buildable coverage, light refracting properties with very light fluid viscosity.
HD makeup is meant for digital media print work. Digital cameras are merciless in terms of capturing each and every flaw on a person's skin and amplifying it. Technically speaking HD, or Hi-Def cameras have changed the aspect ratio and pixels per inch. There was no way pancake was going to look good on any digital level. So, what were cosmetic companies going to do now? Make Up For Ever's founder Dany Sanz realized the need for a new type of makeup that would give the best possible look for the new digital medium; hence, Make Up For Ever's HD foundation. This product was a game changer, and now every cosmetic company is making a foundation that is geared for HD use.
Too Faced Amazing Face is just like any other HD makeup. There is nothing about this particular foundation that makes it stand up to or out from the rest, and that is why I give it an average rating. There are far superior HD foundations on the market, and for Too Faced to put a middle of the road product out like this disappoints me. I do not care for the overtly emollient base. If you are trying to build coverage with this foundation, you have to work with it layer by layer. In essence, I feel it is necessary to go over a freshly applied layer with a paper towel in a stippling motion to remove the excess foundation, because if you don't,this foundation looks thick, and that is the exact opposite of what a good HD foundation should look.

Not so amazing!
I am new to liquid foundations. Always wore powder foundations. I started wearing a few over the summer and thought this sounded amazing after all the reviews I read. I would call this far from amazing! It shows my pores way more than anything else I have ever used! No primer helps that. It wears off super fast for my oily/combination skin type! Would not repurchase again!
---