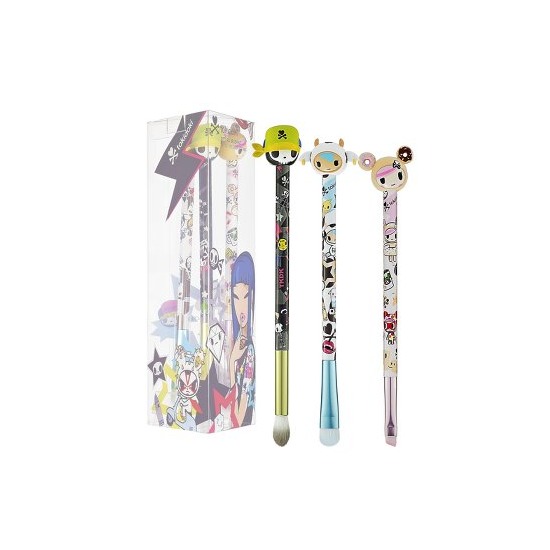 Rollover image to zoom
Reviews

More than just cute!
Okay, I'll admit it...I bought these brushes because they were irresistibly cute. But surprise, surprise, they work quite well! Very good at grabbing hold of, applying, and blending shadows. I gave them four stars instead of five only because I feel my Stila brushes do a slightly better job at blending. But the cute lil' heads actually make these guys easier to hold! If you're on the fence about these brushes because you're thinking they might just be a gimmick, you should go ahead and get them because they seriously do their job.

If I had to have only one set, this would be it!
I fell in love with these brushes one year ago. I bought them initially because I thought my daughters would love the characters and take care of them well. They do, but I fell in love with their use. I recommend these for anyone who hasn't purchased a set of their own or for someone who already had a set but doesn't like to carry all 8 brushes with. These 3 are awesome for the eyes. I mostly use these 3 all the time. Great quality. Adios amigos perfects my blending mechanism with eye contouring. I also like the way they feel when I'm handling them.
---