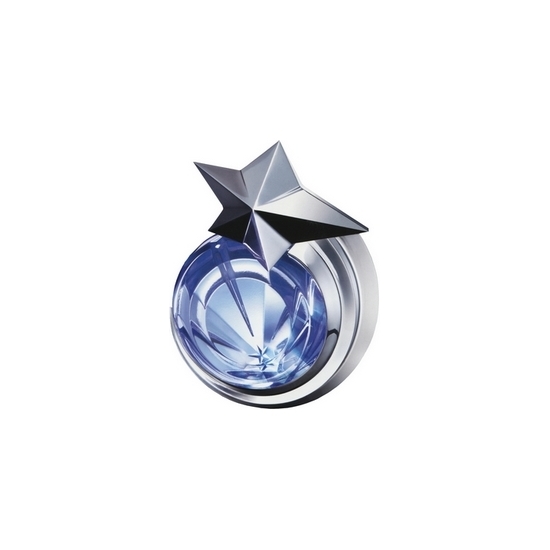 Rollover image to zoom
Reviews

Personal favorite
When I first sprayed this on a tester strip, I found the scent to be strange. It didn't particularly smell GOOD, but it also didn't have that incredibly sharp tone to it that I find most perfumes to have. That sharp tone leaves me with terrible headaches. Anyway, I was intrigued enough by this strange Angel concoction to spray a bit on my arm and let it sit. After a few minutes, I gave it a sniff and fell in love. The strangeness of the scent on the tester strip came from it's complexity, and as such I just hadn't been able to pin it down. Sprayed on the skin, this is at turns warm and alluring and from time to time smells like peppermint to me lol. The scent LASTS, but isn't so strong that you linger unwanted in a room four hours after your body already left. I highly recommend trying it on before judging it from the bottle.

A lot better than the Eau Du Parfum
Angel is a fragrance that most people will either love or hate. It has a really musky chocolate/honey scent that personally wasn't suited to my taste.
The Eau du toilette however is a lot lighter in scent as it has vanilla and pink berries as part of it's prime ingredients. There are still traces of the eau du parfum scent but in this paticular fragrance it totally works! people who have hated the Eau du parfum have told me they cant get enough of this one and I thoroughly agree.
Despite the fact that this fragrance is an Eau du toilette, it has the same concentration of Perfume oil as the Eau du parfum so dont worry ladies! it will last on your skin for hours and hours. (especially if you buy the body lotion!) :)
---