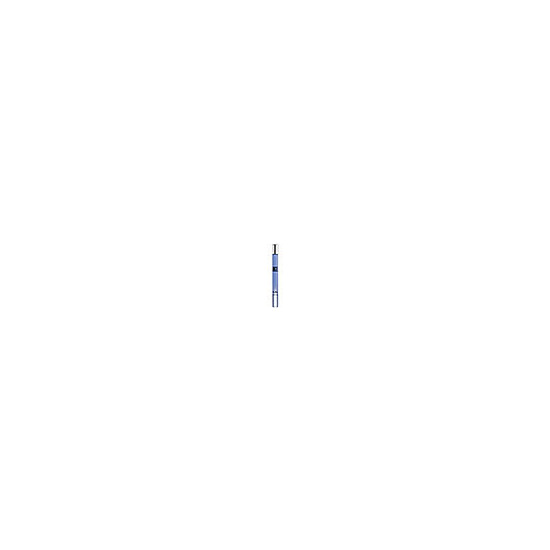 Rollover image to zoom
Reviews

love or hate
Angel is a perfume that one either loves or hates! In my case I absolutely hate it. Personally I find it very sickening and can smell it from a mile away (not in a good way) however i do know that it is extremely popular and alot of people do speak very highly of it. I guess its one you just have to smell to know what i mean, it is distinctive and does suit some people, just not one for me!

In love
I absolutely love this scent. It is so different then anything I have ever worn. It last all day and I notice the change of notes as I go throughout my day. It has a warm feminine quality. I have gone through a few bottles of this and have added to my Thierry Mugler collection. His scents are brillant!

I've never wore this perfume personally, but my aunt who lives far away from me wears it everyday. Whenever I smell this perfume, it makes me think of my aunt! It feels like my aunt is with me whenever I smell it! The smell is really deep and passionate and I think I might want to wear it all the time when I get older! I just love the pretty bottle and the name! I'd like to be an Angel!

Blast from the Past
Thierry Mugler was my signature scent in my 20's. Every time I smell it, it takes me back to my carefree days. It's a dark gourmand, the cotton-candy-caramel sweetness can be a bit cloying for some, but the smokey patchouli offsets the confectionary giving this perfume a very sensual, mysterious and deep character. Although, I have outrgrown Angel, I still come back from time to time to reminisce. People who like sweet and smokey will love Angel. It's a gourmand lover's delight!

Winter smell
it's very thick smelling in a really good way!! i call it winter smell just cause of it's mixture is so unique, i swear that no other perfume will smell like that in any kinda way.
to be honest the first reason o bought it cause of its bottle, i thought it was sick looking and the second reason i bought the second one is cause of it's wonderful smell.
it really smell like a winter night, one of my favorite ever.
---