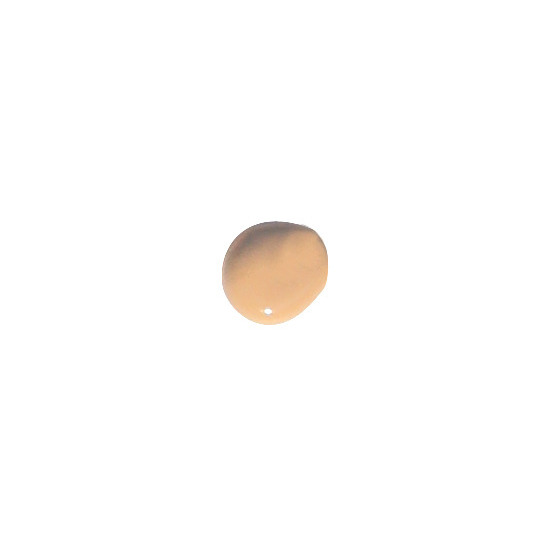 Rollover image to zoom
Reviews

Love it!
The consistency was perfect! So too was the hue which suited my neutral undertones unlike other more expensive tinted moisturizers that made me look orange. If my skin was being problematic, a second application helped though most of the time one was just fine. I also love that if I do go swimming with it on, I won't look like I've melted. It's also at a very reasonable price point. Sephora recently stopped carrying it which was a big bummer for myself, though you can still purchase it from TheBalm's website. This is my go-to tinted moisturizer!

An adequate tinted moisturer...
Has this tinted moisturizer changed my life? No. But it's good enough that I don't feel the need at this time to look for another one. It's has just enough coverage to even my skin out a bit and it keeps my face quite moisturized without feeling heavy. Some have commented on its smell, but I like the smell of sunscreen so it's a plus for me. Full review & swatches at http://tinyurl.com/bqanx22

DEACTIVATED A.
Jun 24, 2014
Oxidizes, but in a good way
I know that sounds weird, but the shade Light/Medium looked too light, but I found that as it oxidizes it matched my skin all the more. And I dont know what people are saying about this being to heavy or thick; this wasn't thick or heavy at all. It was very light and it looked so natural. I felt like it did slide off in the heat, but I didn't feel all muddy. To be honest, I didnt expect it to stay put because it's not a foundation! Also because I didnt use a setting powder when I should have.
This makes my skin look and feel great.

Best I've ever tried.
This is by the far the best tinted moisturizer I've used in my makeup lifetime. I used to use the Urban Decay Urban Defense, but it was too thick for my liking. I like that this gives a decent amount of coverage (not like full coverage, but a little something) and makes my skin very nice and even. It's also cheaper and contains more product than the other tinted moisturizers. theBalm gets bonus points for this one.

Good pigmentation, sheer coverage, looks natural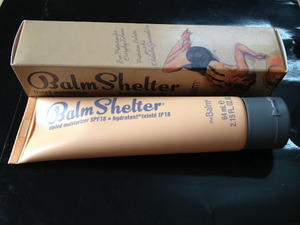 Its very pigmented, which means one tube will last me ages. It has silky smooth texture which blends instantly and gives a natural look. I don't really use powder on top. It stays on for good 6-7 hours and has SPF 18 (which i know is not sufficient but some coverage is better than no coverage). It gives sheer coverage, which is build able and doesn't leave white/ gray cast. Its paraben free!!
Dislikes - Only 3 shades available - Light, light-medium & Medium. People with dark complexion (beyond NC 44 i guess) will be disappointed.

Great for dewy summer skin
I have been looking for the perfect summer foundation for months when I came across this in Sephora. The finish is light and dewy, which I usually don't do since my skin tends to get oily after a few hours with a dewy finish. This was remedied by setting it with a bit of translucent powder, and it stays put my entire workday. I loved that it has an SPF - a must for any summer face coverage. I was a bit wary at how dark the color comes out. I'm about a MAC NC15-20, and my skin only gets about a shade darker in the summer. This is sheer enough that the light blends well with my skin, but I do wish it were a bit lighter. It won't translate to my winter skin - it will be too dark, but one bottle at 2.15 oz will last me all season!

good value for my Laura mercier replacement
My favorite is LM tinted moisterizer. Love the coverage and finish, not the price (about 24$/oz) I can across this one and it had good reviews on the sephora site and the price was right (about 11$/oz). I really like it! It has good coverage, i would say just slighlty more sheer than the LM one, it has more of a matte finish than LM but i feel it last longer throughout the day. I have skin on the dry side so i put on a light moisterizer before this (i did the same with LM) and works great for a summer foundation routine. It has SPF too. Overall very happy, great substitute!

maybe for you, but not for me
I bought this off of Hautelook when they were having a huge the balm sale. I thought it'd be nice to use instead of my laura mercier tinted moisturizer. to compare the to they are both very different from each other. I did not like the balm's tinted moisturizer because it felt SUPER heavy and it didn't feel like moisturizer. When applied it did but I kept feeling that greasy oily'ness. I felt like I had foundation on my face to the point that I didn't want to rub or touch my face because I thought product would plop off it.
Coverage wise this is not for those of you out there who want full coverage. This does nothing to reduce any redness for me. It doesn't cover anything. It's just like a layer of color of your own skin, but does not help hiding blemishes or evening out your skin tone.
The color range isn't that great, because I bought this towards the end of winter and it was too dark for me then, but when summer came around (I'm usually a MAC NC35 during summer and NC30 for winter) it was slightly too light to wear, but bronzer can always help with that.

Disappointing. (BTW, NOT a tinted moisturiser)
I bought this in both the light shade and the light-medium shade. Like another reviewer I was looking to replace laura mercier tinted moisturizer. In my opinion the feel and coverage of this product is far to heavy to be called a "tinted moisturizer" Also, be aware the shades run darker then most brands so if you have a fair complexion not even the "light" shade is going to work for you. Overall I was really disappointed and I doubt I will ever try another product from TheBalm.
---