Smooth Operator Amazonian Clay Illuminating Serum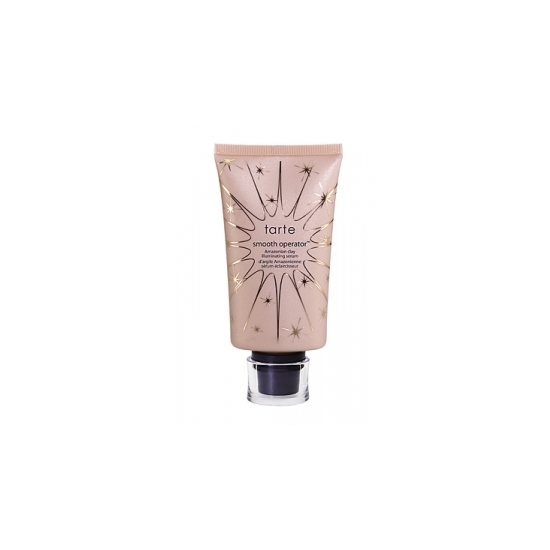 Rollover image to zoom
Reviews

LOVE THIS!!!! I got a sample of it at Sephora and I used it this morning. I mixed it in with the Tarte Amazonian Clay foundation and it was divine! It makes my skin glow and I love that its oil free and formulated without all the nasty chemicals that usually make me break out. Definite buy! :]

Stephanie H.
Nov 02, 2011
Perfect Illumination!

I have tried so many products for highlighting my cheek bones and most always fell short. I got this deluxe sample from Sephora and it is amazing! A little bit goes such a long way. It gives the perfect highlighting effect without being over powering. It is so gorgeous. I have not gone one day without it since. It make my skin illuminate in just the right places. This is a product my makeup routine can not go without!

Absolute Must
This is one of those Must Have products... I'm about to run out of this, and I'm shivering at the thought of going a day without it! Basically, it's very much not full coverage - it's not a foundation - but it evens out the skin tone and makes it smooth and glowy.. I love using this as a base for either a powder foundation, a powder BE all over face shimmer (pure radiance), mixed w/ the Tarte full coverage amazonian clay foundation, or with a blush... Favorite product out of everything I own!!!
---