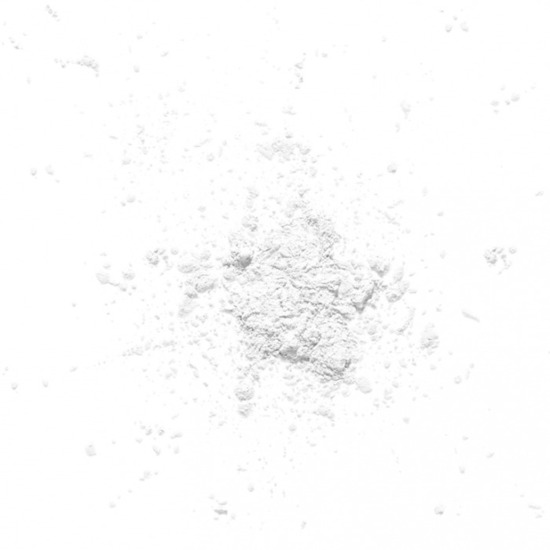 Rollover image to zoom
Reviews

Best for Oily Skin!
First off, I do a lot of freelance makeup on family, friends, and even friends of friends. I personally have normal skin but a lot of my clients have combo or oily skin. This is by far the best powder I've used, for oily skin. I love using MAC mineralize skin finish natural on my clients, but I don't own too many because I'm not that rich yet, but this is such a great product for all skin colors. This is translucent and the powder is super soft and definitely keeps the oil away all day. This will give you a natural look and will make your skin look flawless. The only big downfall to this product is that it can get a little messy! The small little sifter is a little too small for my taste because I feel like I'm wasting a lot of time trying to get the product out, but if you get too much, it can be a problem. Since the powder is super fine, it can get all over the place if you're careless. If they added a couple of more sifters to the packaging, it would be a little easier for me but this product itself is amazing.

Great setting powder for oily skin
This Tarte Smooth Operator powder is what I use everyday to set my foundation. After applying my Tarte Amazonian Clay Full Coverage Foundation, I tap some of the powder into the cap and use a powder brush to set my foundation. The powder is very translucent, doesn't look cakey and keeps the makeup in place for roughly 5-6 hours without needing to touch up. I have very oily skin and I prefer this powder over the MAC setting powders.

No Shine All Day
I use this finishing powder as part of my morning routine. Moisturizer, BB Cream, Powder Foundation, and the Smooth Operator. My skin is prone to getting oily by the end of the day usually or even in a couple of hours. With the finishing powder, I feel a lot better knowing that by the end of my work day, my skin isn't overly shiny or oily. I would definitely suggest trying it out if you're looking for product to keep the shine away. Plus side is that this product doesn't have SLS or parabens or all those chemicals that everyone tries to avoid.

Outstanding product!
This is probably my favorite product from Tarte, and maybe even my favorite makeup product in all, because it works SO well!! If I forget to put this on for a day, my face gets oily and my makeup runs. When I wear this powder, my makeup stays ALL DAY and night!! I did my makeup today at 8am, it's now after 9pm and it looks just as good as it did this morning. This product is fantastic, I will continue to buy it! Way to go Tarte!

Perfect for every skin type!
When I received this, I was unsure as some Tarte products can be hit and miss, however, this is an exceptional tool for every make-up bag!
The clay base keeps oil at bay for very oily skin and leaves a soft natural finish. Also, because I have tan skin, I was worried it would leave me pale...never happened. It sets beautifully and you need very little to make or last.
This is my new favorite finishing powder and plan to recommend it to my clients and friends.

An essential product in my makeup bag
This is on par if not better than the Makeup Forever finishing powder. I put this on after my foundation and it just sets my makeup off. My skin looks perfect and not cakey one bit, not to mention how soft it makes my skin. My boyfriend even said something about how great my skin looked and this is the only new thing I was using at that time. I use Benefits the Porefessional after my moisturizer, than Lancom Teint miracle, and than this. I wait a few minutes and spritz my face with Urban Decays Dew Me setting spray and I couldn't be happier with how my makeup looks.

Keeps oil at bay
I have very oily skin and dusting this on top of Tarte's foundation keeps the oil at bay for hours. I keep it in my purse for touch ups, but I rarely ever need them. It blends and fades so easily; I can't even tell I have powder on.
---