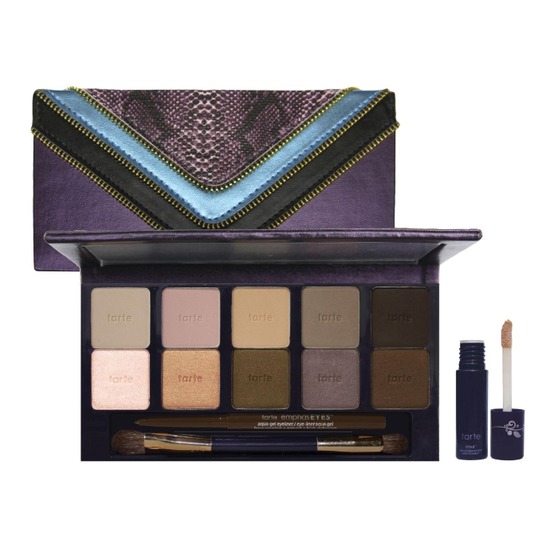 Rollover image to zoom
Reviews

Good staple to have!
This is the first Tarte eyeshadow palette I've ever had, and I'm not disappointed. The colors are great! Good selection of matte and glimmer shadows. I think this would be excellent for any skin tone and age. I love that the brush is included, and primer and an eye liner. The reason for 4 stars is because I personally don't care for the eyeliner. This is the first time I've tried the Aqua Eyes liner, and I wasn't happy. I don't know if I had a bad reaction, but the liner really bothered my eyes, and made them really watery. I have never had a reaction like that to anything before. I much prefer the Smolder-eyes liners. Love TARTE!

awesome palette!
I bought this palette for my kit because I needed a good neutral palette for the weddings I book... I was definitely impressed. Tarte is one of my favorite professional cosmetic brands because their products perform really well, and are free of a lot of harmful chemicals & synthetic dyes... I also love how this palette comes with a dual sided brush, eye liner, and lid primer... I think I paid about $45 for it. The mix of shimmery & matte colors are great, and you can replace the shadows when needed instead of buying an entire new palette.
---