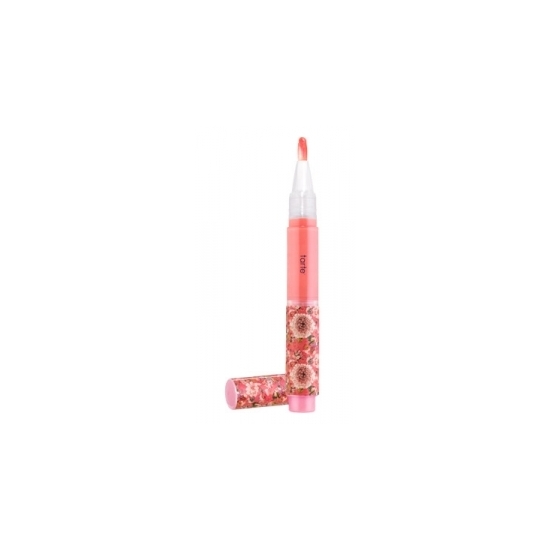 Rollover image to zoom
Reviews

Natural-looking
I've lately been tired of lip products that are either too bright or too sparkly. I've been craving a natural-looking, but still noticeable lipgloss. When Tarte first came out with these, I had a difficult time deciding on the color I wanted, so I tried on every color at a local Sephora store. I thought by looking at Blushing Bride that the color was too dark, and wouldn't be flattering on me, so I was totally surprised when it was only slightly darker than my natural lip color! It's now my favorite lipgloss. I actually didn't find the consistency to be that sticky. It definitely doesn't feel like a balm, though. Anyway, it does cost more than what I would usually spend, but I think the moisturizing benefits are amazing. I think it was worth what a paid for.

My FAVORITE Lipgloss Pen Ever!
I love the Maracuja lip gloss pens from Tarte. I was introduced to this product when Tarte was a sponsor on a project I worked on. The pens don't give out too much product at once and the shades are perfect. Maracuja oil is very moisturizing and the product isn't tacky or dries on your lips.
You won't be disappointed with this product!

Ehhh.....no....
I was SUPER SUPER excited about this gloss and I ordered it online after I saw it in the store. Dollface is a soft baby pink. THIS IS THE STICKIEST LIP GLOSS YOU WILL EVER OWN. Everyone said that my lips looked blue and it was so uncomfortable to have on my lips. it is streaky and way to expensive for the quality. DONT WASTE YOUR MONEY!!
---